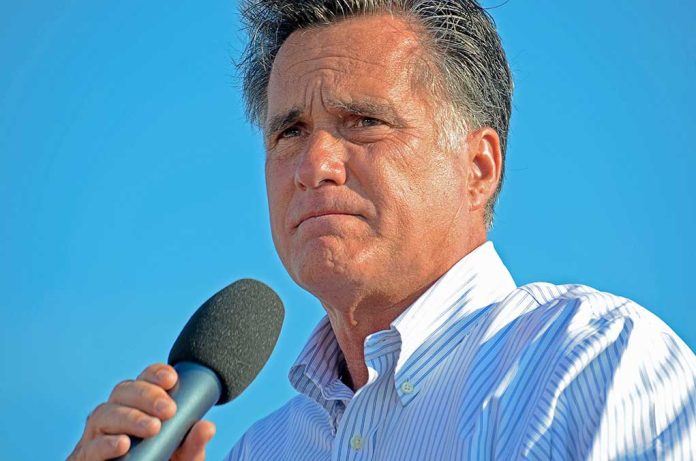 (RepublicanReport.org) – Senator Mitt Romney (R-UT) has made two bids for the presidency in the past. He ran in 2008, losing out on the Republican nomination to John McCain, before winning the nomination but losing the election to Barack Obama in 2012. Despite his failure in White House bids, Romney believes his Senate seat would be safe in 2024 if he chose to contend for it again.
In a recent interview with Politico, the Utah senator went into detail on his ongoing political ambition. He said he had not yet made up his mind about seeking another term in the Senate, and he likely would not do so "anytime in the immediate future." However, he said he is confident he would secure a second term if he did run.
He pointed to his past political successes, including his triumph in becoming governor of Massachusetts, which he called "one of the most liberal states in America."
Romney on possible reelection bid: "I'm convinced that if I run, I win" https://t.co/lf8mLDa78b pic.twitter.com/OOmH44t1gh

— The Hill (@thehill) December 21, 2022
The Politico article highlighted that Romney is likely to face stiff primary competition because of his opposition to former President Donald Trump. However, it also noted that Senate Republican Leader Mitch McConnell (R-KY) would likely get behind him.
Do you think Mitt Romney is the right politician to represent Utah in the Senate going forward? If not, who do you think might do a better job?
Copyright 2022, RepublicanReport.org