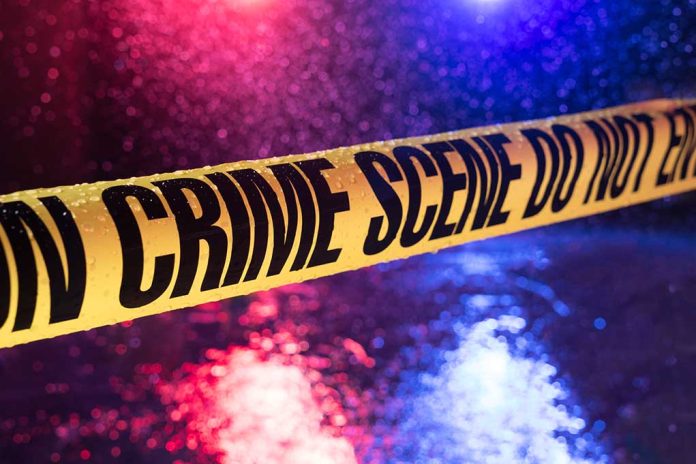 Musician DEAD – Police Say It Looks Like Murder
(RepublicanReport.org) – Teenage Head was a punk rock band from Hamilton, Ontario, that reached its heyday in the early 1980s, winning international recognition with hit songs including "Let's Shake," "Everybody Needs Somebody," and "Blood Boogie." The outfit's lead guitarist, 65-year-old Gord Lewis, was found dead in his residence in Ontario last weekend. Now, it appears police are investigating Lewis's case as a murder, and they say his son was likely involved.
According to reports, police in Hamilton have charged 41-year-old Jonathan Lewis with second-degree murder arising from the rock star's death. The Lewis family has allegedly confirmed Jonathan is the former lead guitarist's son. His remains exhibited injuries that suggest foul play, and according to detective Sara Beck, who spoke about the incident at a news conference.
Gord Lewis, founding guitarist of the iconic punk rock band Teenage Head, is believed to be Hamilton's latest homicide victim, allegedly killed by his own son inside his Hamilton apartment sometime last week.https://t.co/E4JOmYynbh

— Toronto Star (@TorontoStar) August 8, 2022
Tributes poured in for Lewis as news of his death broke. Fans stated he was among the best punk guitarists ever to come out of Canada, and also noted his generous character. SiriusXM host Eric Alper was among those to mark Lewis' passing with a Twitter post.
So sad to hear of Teenage Head's Gord Lewis passing. One of the most important – and underrated – bands this country has ever produced. A leader in punk and rock and roll from the 1970s onwards, his enthusiasm and tenacity to his craft was astonishing, and well worth remembering. pic.twitter.com/SepjicSlyn

— Eric Alper 🎧 (@ThatEricAlper) August 8, 2022
Lewis's bandmates also took to Instagram to pay their respects. They said they were "heartbroken," and extended their sympathies to his family and all those who loved him.
The Hamilton Police Department investigation into the passing of Gord Lewis is still ongoing. May he rest in peace.
Copyright 2022, RepublicanReport.org