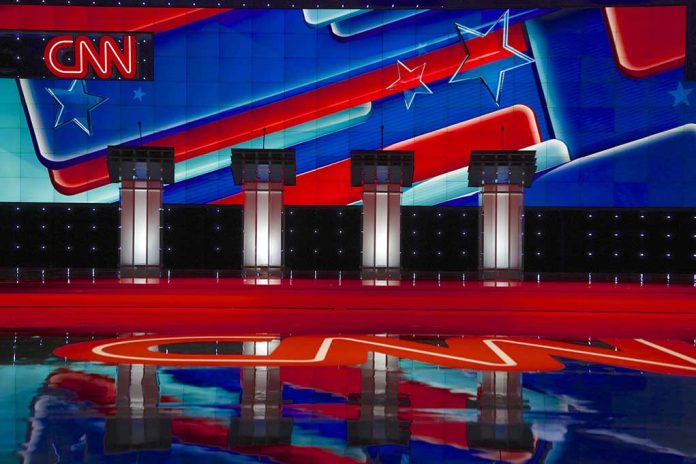 (RepublicanReport.org) – There has long been fierce debate over whether the media treats Conservatives and Liberals equally. Many right-wing politicians and voters insist their side does not get fair treatment in live discussions and debates. Now, the Republican National Committee (RNC) has decided to make a stand on the issue.
On Thursday, April 14, the RNC voted unanimously to end its participation in the Commission on Presidential Debates, as reported by Reuters. Chair Ronna McDaniel slammed the Commission in a statement, claiming it was biased and had failed to make necessary adjustments to its operating practices for years.
A statement on the official GOP Twitter page clarified that this step doesn't mean Republicans will refuse to engage in debates going forward. Instead, they will simply not work with the Commission on Presidential Debates because of the alleged bias.
The GOP is not walking away from debates.

We are walking away from the Commission on Presidential Debates.

It is biased and does not serve the interest of the American people.https://t.co/hSdZaFbvlL

— GOP (@GOP) April 14, 2022
McDaniel said Republicans will find new platforms for their voice. Democrats were critical of the move, alleging the GOP was trying to avoid debate by removing itself from the Commission.
The Commission on Presidential Debates is a nonprofit organization that has been in charge of debates between presidential candidates since 1987. It has not issued a statement about the RNC's vote at this time.
Do you think this was the right move for the RNC to make?
Copyright 2022, RepublicanReport.org