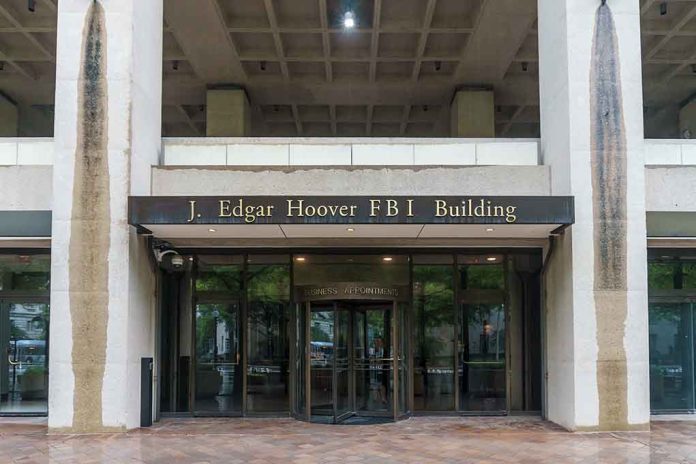 (RepublicanReport.org) – Chris Swecker is a retired FBI agent who served as the Assistant Director of the Criminal Investigative Division and the Assistant Director of the Counterterrorism Division. During his career with the Bureau, he specialized in issues related to white-collar crime, public corruption, civil rights, organized crime, and major theft. Since his retirement, Swecker has made a name for himself as a media personality, and he made some damning comments about the direction the FBI is heading during a recent appearance on Just the News.
Swecker said he believes the Bureau has become too political in recent times, and the politicization is majorly affecting agents' ability to keep the American public safe. He said the shift has come gradually under the stewardship of the last three FBI directors: Robert Mueller, James Comey, and Christopher Wray, who is currently at the helm of the federal law enforcement agency.
He praised Mueller for "fighting the fight" to promote unity within the FBI during his tenure, but admitted the departed chief had to make some concessions by bringing in "some outside elements." However, he said Comey had done a lot of damage by putting "DOJ political appointees" into important positions within the agency, and that trend has "accelerated" under Director Wray.
Former FBI Assistant Director Chris Swecker is seeing a shift toward politicization of the bureau.https://t.co/ThhQDyND5P

— Newt Gingrich (@newtgingrich) January 18, 2023
This issue has manifested itself in an unwillingness to properly enforce the law on the part of some agents, according to Swecker. He claimed new FBI recruits were less likely to "follow the facts" and prone to "insert their own ideologies" into important decision-making processes.
The concerns Chris Swecker has raised echo those of a host of conservative voices who believe the FBI has become compromised by the ultra-liberal leanings of some of its leading officials. Protests against politicization within the FBI have become especially loud since the raid on the Mar-a-Lago home of former President Donald Trump in August of last year.
Copyright 2023, RepublicanReport.org