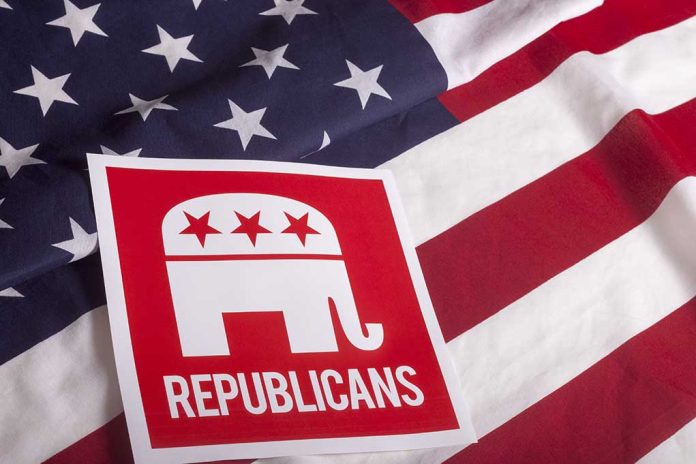 (RepublicanReport.org) – President Joe Biden has had a tough time since entering the White House. The border crisis and the botched military withdrawal from Afghanistan have both caused him enormous political damage. Now, another major threat is looming in the form of a supply chain crisis, and it's not clear what, if anything, the president plans to do to address it. At the moment, both the White House and Democrats in Congress seem more focused on passing a sweeping social spending bill in the face of bitter in-party division.
This week, Republican lawmakers decided they'd had enough.
The GOP Appeals to Biden to Get His Priorities in Order
On Wednesday, October 20, House Minority Leader Kevin McCarthy (R-CA) led a group of 160 House Republicans in penning a letter to Joe Biden regarding this issue. The message stressed that Republicans in the chamber have repeatedly pushed for bipartisan investment in infrastructure, adding that compromise had not been possible because Democrats used the legislation as a "Trojan horse" for other agendas. The letter claims that America needs carefully directed investment to address problems like the ongoing supply chain crisis.
Mr. President, it's time for you to reevaluate your priorities.

We must address our supply chain and ports crisis before Congress considers any additional social spending and taxation legislation.

Read Republicans' full letter to President Biden here: pic.twitter.com/klkCiBSITD

— Kevin McCarthy (@GOPLeader) October 20, 2021
Republicans also aimed at the Biden Administration's policies concerning COVID-19 management. These, the letter claimed, were "prolonging unemployment and worker shortages" across America. Also, it accused Biden of allowing inflation rates to climb due to his government spending, making essential items more difficult for Americans to afford.
It also pointed out the issues caused by port backlogs, highlighting the safety risks associated with allowing cargo ships to crowd the coastline. It notes that the recent oil spill in Huntington Beach, California, may have come about when a ship's anchor snagged an oil pipeline.
The letter was pessimistic in its outlook on the immediate future, implying that Americans may already be about to miss out on an untroubled holiday season because of supply chain issues.
Where Do We Go From Here?
Rep. McCarthy and his fellow Republicans were clear about the solution to the problem as they see it. According to them, Biden must stop trying to pass social spending legislation with increased taxes. Instead, he needs to corral Democrats into allowing businesses to operate without excessive regulatory and tax burdens. Only then, the letter maintains, will things start getting back to normal.
Do Republicans have a point? Are excessive taxes and regulations, along with misguided government priorities, to blame for this ongoing crisis?
Copyright 2021, RepublicanReport.org