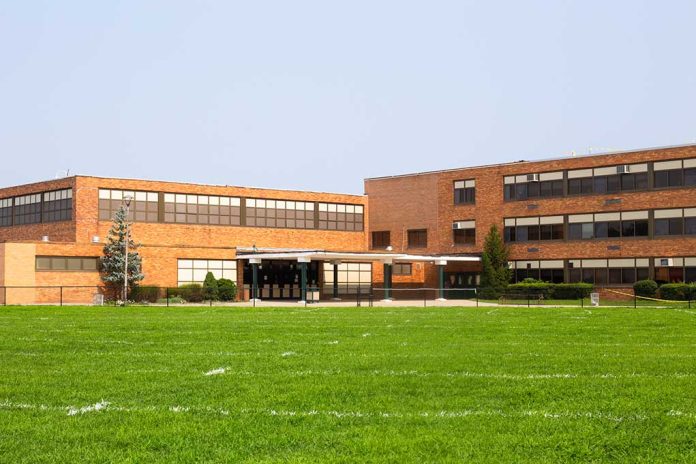 Republicans Unveil MASSIVE Plan To Protect Schools Nationwide
(RepublicanReport.org) – Recent mass shooting events, particularly in Uvalde, Texas and Buffalo, New York, have inspired fresh conversations about gun control and public safety. Most Republicans remain dogged in their insistence the Second Amendment must stay intact. However, GOP lawmakers are suggesting other policies that could help to mitigate the risk of future mass shooting events.
Using COVID Funds To Beef Up School Security
Senator Roger Marshall (R-KS) and John Kennedy (R-LA) are leading a group of Republicans in the Senate to push a bill called the "Safe Schools Act." A companion bill is making its way through the House of Representatives, sponsored by Rep. Mike Garcia (R-CA). Both pieces of legislation aim to redirect unspent COVID-19 relief money for schools to help educational facilities develop their security infrastructure in response to recent mass shooting events.
According to the lawmakers behind the effort, around $150 billion could potentially be available for this purpose.
Speaking to Fox News Digital, Senator Marshall said the government needs to do more to make schools "stronger, harder, and safer." He said an effort such as this was vital for us to be able to "protect kids." Acknowledging the recent mass shooting event in Uvalde as a "horrific tragedy," Marshall said it was crucial to avoid the temptation to "play politics."
If the legislation passes into law, the funding could be spent on protective measures like panic buttons, extra locks, security systems for individual rooms, video surveillance capabilities, metal detectors, and armed officers for schools. There could also be spending on improved training for teachers, school administrators, and law enforcement.
Democratic Efforts to Address the Problem
Democratic leaders have adopted a very different approach to this issue than their Republican counterparts. On Wednesday, June 8, the Democrat-led House of Representatives passed the "Protecting Our Kids Act" with a small number of Republican votes. The bill is part of a broader legislative package related to gun control.
If passed, the legislation will allow federal courts to impose extreme risk protection orders at the request of law enforcement agencies or families. When imposed, such an order would withhold access to firearms from a person who is regarded as a danger to others or themselves.
The core of the House GOP has spoken out against the legislation, claiming it runs counter to the principles of the Second Amendment. The bill is unlikely to pass through the Senate in any case.
What do you think is the right way to go about addressing America's problem with gun violence?
Copyright 2022, RepublicanReport.org