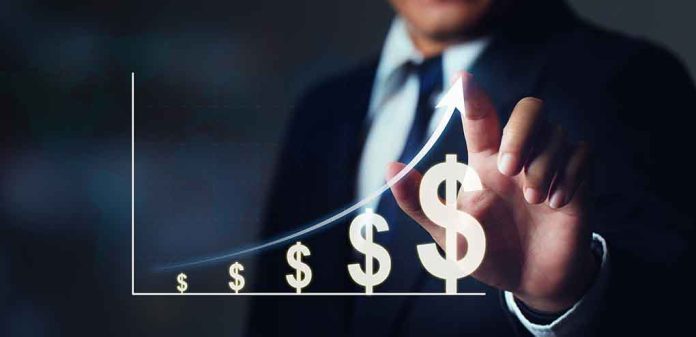 Lawmakers FIGHT BACK to Save YOU Money – Will They Succeed?
(RepublicanReport.org) – Rising prices have been on everyone's minds of late. No American is immune to their harmful effects because the most notable cost hikes relate to essential commodities like gas and groceries. With one eye on the potentially different landscape in Congress after this November's midterm elections, the Republican Party has put forth a series of strategies to address the issues around inflation.
The GOP Anti-Inflation Plan
A Wall Street Journal report from Tuesday, June 14, sets out the various plans Republican leaders are implementing to combat increasing prices. These include some strategies leaders are putting into force right away and others that depend on a strong GOP performance in November's elections.
Senator Chuck Grassley (R-IA) has put together a detailed proposal involving tax cuts and other taxation initiatives he hopes will encourage greater savings to cool the excess spending currently driving inflation. These include raising the threshold for the investment-income tax, creating a capped tax exemption for income earned through interest, and a significant increase in the level at which dividend income and capital gains start to become subject to tax. These measures would all encourage greater levels of saving in the economy, at least in theory.
Republicans on the House Ways and Means Committee have also been coming up with ideas about reversing our current inflation trends. They want to renegotiate trade agreements, rescind unused federal spending money, and eliminate certain regulations.
What Is the Biden Administration Saying?
President Joe Biden has been critical of Republicans' contributions to the discussion on inflation, accusing the GOP's policies of lacking clarity. He has also mentioned the potential roles of both Congress and the Federal Reserve in addressing the crisis.
One issue to remember is that, regardless of the outcome of the midterm elections this year, Joe Biden will remain the president until 2024. Even if a Republican-dominated Congress has the power to pass sweeping fiscal legislation, Biden will have the power to veto any bill he doesn't like.
If prices keep rising (and they likely will to some extent), the inflation crisis might be the biggest factor on voters' minds when they head to the ballot boxes later this year. Unless the Biden administration makes some progress on the issue before November, could it contribute to the potential "red wave" many commentators have predicted?
How do you think the government should approach the inflation issue?
Copyright 2022, RepublicanReport.org