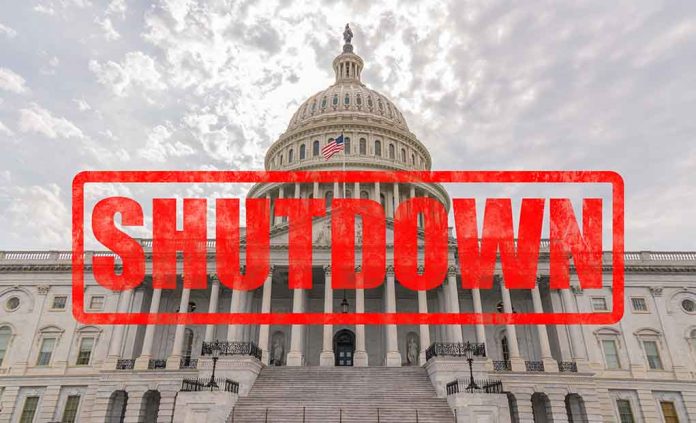 (RepublicanReport.org) – The two major parties have been at each other's throats for months over vaccine mandates. Democrats have sought to deliver sweeping orders of various types, while Republicans, in the minority in both chambers of Congress, have done what they could to stop them. Now, it looks like the GOP might have a gilt-edged opportunity on its hands in this regard.
According to sources with links to Senate Republicans, the chamber's conservative contingent is considering forcing a government shutdown at the end of this week in an attempt to remove funding for the Biden administration's proposed private sector vaccine mandate. Republicans in the House are allegedly planning to support the move.
Conservative Republicans in the House and Senate are planning to force a government shutdown to deny funding needed to enforce the Biden administration's vaccine mandates on the private sector, Politico reports. https://t.co/DYuxIDKINO

— Axios (@axios) December 1, 2021
The lawmakers reportedly plan to achieve this by objecting to a motion to quickly consider a government funding extension unless Democrats agree to remove funding for the mandate. Procedural rules in the Senate would allow Republicans to keep this debate going until after midnight on Friday, December 3, effectively shutting down the government.
However, there's some uncertainty over whether Senate Republicans will actually get the chance to pursue this strategy. Senate Minority Leader Mitch McConnell (R-KY) has proven willing to work with Democrats on key issues over the last few months, so he may want to try a more diplomatic strategy.
Copyright 2021, RepublicanReport.org