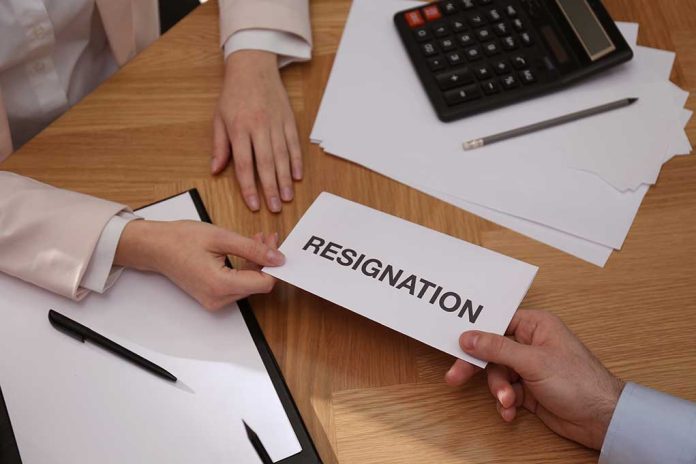 Lawmaker RESIGNS in Disgrace – She's Been Convicted!
(RepublicanReport.org) – During the height of the COVID-19 pandemic, the CARES Act provided vital financial assistance for millions of Americans in dire need. Regrettably, it also opened doors for scammers to defraud the federal government. The chickens are coming home to roost for some of those individuals, however, including one state lawmaker in Missouri.
State Representative Tricia Derges (R) resigned her elected office on Friday, July 1, following her conviction by a federal court on almost two dozen counts related to fraudulently accepting hundreds of thousands of dollars through CARES Act schemes, as well as other offenses. According to court documents, Derges' nonprofit Lift Up billed the federal government close to $900,000 for costs related to its provision of COVID-19 testing services. The organization never provided any such services.
Missouri state rep resigns after federal conviction for COVID-19 fraud scheme https://t.co/pxCOqKhKvk pic.twitter.com/cRMe11fUNn

— The Hill (@thehill) July 5, 2022
Derges was also convicted of illegally prescribing drugs like Adderall and Oxycodone and fraudulently marketing a clinical treatment involving stem cells, when in reality it did not have one.
In a statement last Friday that did not make any mention of the criminal charges against her, Derges praised her constituents and thanked them for allowing her to help them with their issues.
The former lawmaker's sentencing hearing has yet to take place. All her charges together could earn her a maximum sentence of 410 years behind bars.
Copyright 2022, RepublicanReport.org