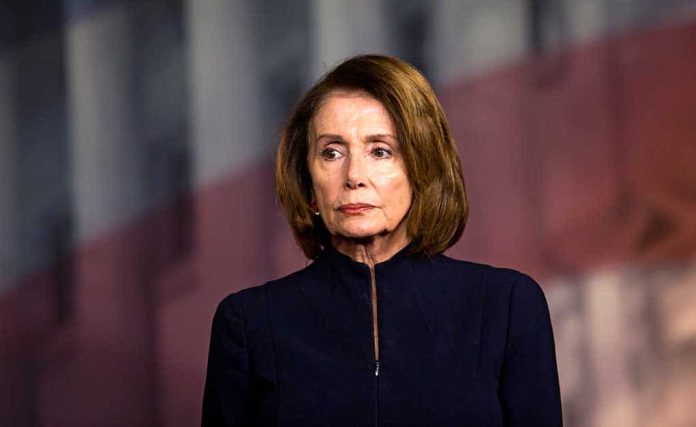 (RepublicanReport.org) – House Speaker Nancy Pelosi (D-CA) is among the most powerful people in Washington, DC, and has been for a long time. However, nothing lasts forever. As a result, whispers are starting to circulate about the 81-year-old Democrat's potential departure from the halls of Congress at the end of this year.
On Sunday, January 2, the Washington Post published a report detailing rumors Pelosi might step away from politics ahead of November's midterms. However, the article does not mention any indications the Speaker herself has made but claims she "is expected" to retire.
House Democrats begin preparing for the post-Pelosi era https://t.co/L9Ja3LNvWI

— The Washington Post (@washingtonpost) January 3, 2022
Should she retire, the report speculates, the race to replace her will say a lot about the direction the Democrats are heading. There will likely be a struggle between the party's progressive wing (comprising lawmakers like Rep. Alexandria Ocasio Cortez (D-NY)) and the dwindling moderates in the party.
At the moment, Rep. Hakeem Jeffries (D-NY) is considered the most likely candidate to take up Pelosi's mantle as leader of the Democrats in the House. However, there's a long way to go before the party makes a selection. Whoever does end up with the job will need to create common ground between the two ideological wings of the party.
Do you think Nancy Pelosi is gearing up to call time on her career in politics?
Copyright 2022, RepublicanReport.org