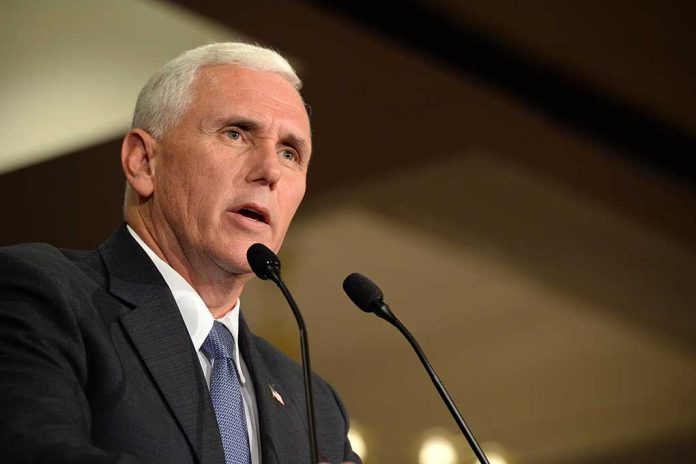 (RepublicanReport.org) – In February, Special Counsel Jack Smith subpoenaed former Vice President Mike Pence to testify in front of a grand jury about the aftermath of the last general election. Smith is investigating former President Donald Trump's role, if any, in the attempt to overturn the results. The attorney is also looking into Trump's allies and if any of them are criminally responsible for the events on January 6, 2021. Both Pence and Trump fought the subpoena, to no avail. On April 27, Pence gave his testimony.
That same day, legal analyst Glenn Kirschner talked about the former vice president's testimony on his show "Justice Matters." He said Pence's testimony is likely the most "incriminating evidence against Trump." Details about the former VEEP's revelations during his more than five hours in front of the grand jury, however, have not been made public.
Mike Pence testifies to federal grand jury about Donald Trump's democracy-busting Jan. 6 crimes. Here's why Pence's testimony is some of the most dierctly and sharply incriminating evidence against Trump. #JusticeMatters https://t.co/5YLTlENyz9

— Glenn Kirschner (@glennkirschner2) April 28, 2023
According to Kirschner, Trump was pressuring Pence to break the law by not certifying the electoral votes and allowing him to "unconstitutionally retain the power of the presidency." The legal analyst said all the conversations and alleged attempted coercion by Trump toward his vice president are "now…in the hands" of Smith and the grand jury. He claims Pence's testimony puts the case "one giant step closer" to another indictment against Trump.
According to The New York Times, Pence wasn't the only witness to give their testimony to the grand jury at the behest of Special Council Jack Smith. On April 9, Trump's top speech writer, Stephen Miller, spent a few hours testifying in front of the group. A couple of days later, former Director of National Intelligence John Ratcliffe testified as well. The outlet wrote that the recent moves indicate Smith is moving toward deciding whether or not he will bring charges against the former president.
Do you think Pence's testimony was damaging to Trump?
Copyright 2023, RepublicanReport.org