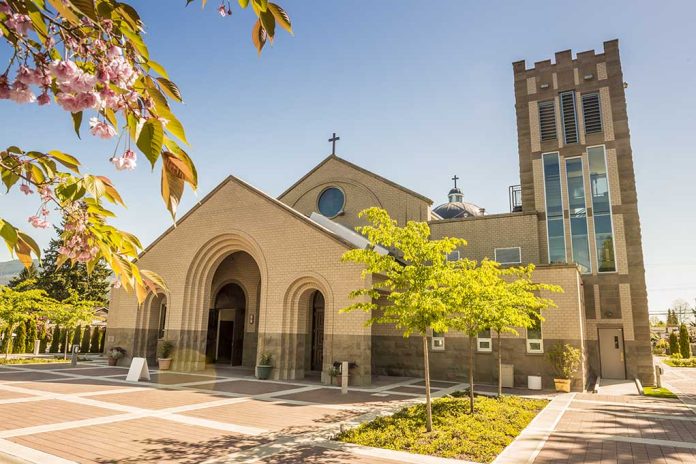 (RepublicanReport.org) – Polish investigator Marcin Gutowski tackled the mission of exposing the Catholic Church for decades of child abuse coverups, and he reported his findings in a six-part documentary series, "Beilmo." Released in October 2022, it gives viewers an in-depth look at the scandal, with one episode reportedly revealing evidence Pope John Paul II swept reports of child abuse under the rug for years, even before he became pope.
Pope John Paul II "covered up child abuse" and "transferred paedophile priests away" to avoid a scandal, a bombshell report has claimedhttps://t.co/fdySG7XRcJ

— LBC (@LBC) March 6, 2023
The exposé, first broadcasted on Poland's TVN24 GO, covers numerous high-ranking figures in the Catholic Church and their alleged crimes across the world. The final episode, "Fear of the Truth," shares interviews Gutowski conducted with witnesses and reported victims the pope allowed to slip through the cracks.
According to the timeline the Daily Mail pieced together, Pope John Paul II — then known as Krakow's Cardinal Karol Wojtyla — did nothing to stop the reported cases of abuse. Instead, he recommended transfers for alleged offenders to move to churches in other regions, sometimes even to different countries, without warning anyone of the allegations. One source, who wished to remain anonymous, specifically stated that after he'd reported a priest to Wojtyla in 1973, the then-cardinal had asked him to tell no one else and promised "he would deal with it."
Pope John Paul II's alleged wrongdoings spanned throughout the course of his service, also stretching as far as the United States. The Associated Press shared that New Jersey resident James Grein had tried to report Cardinal Theodore McCarrick to the pontiff, claiming the cardinal, who had been a friend of the family, began sexually abusing him in the 1960s — when he was only 11 years old. Grein, who is also featured in "Fear of the Truth," says he suffered the abuse while traveling with the religious leader and had personally sought help from numerous Vatican officials during a visit to Rome. No one there, including the pope, reportedly took any action.
The church finally removed McCarrick from the ministry in 2018, after the evidence against him became overwhelming. Meanwhile, Pope John Paul II remains canonized as a saint.
Copyright 2023, RepublicanReport.org