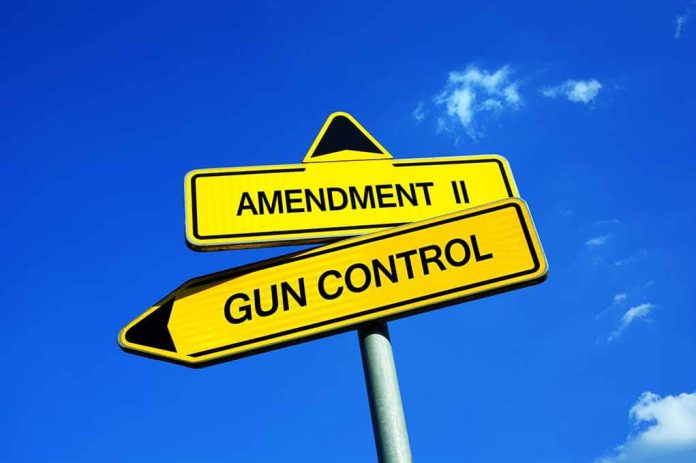 (RepublicanReport.org) – White House Press Secretary Jen Psaki raised eyebrows last week when she referred to "strike forces" that would be attempting to encourage greater vaccine uptake in areas where lower percentages of people had undergone inoculation. According to Psaki, members of these forces would go door-to-door to disseminate information about the vaccine using a "localized, specific approach." However, not everyone is so sure about the motivation behind the assembly of these units.
On Friday, July 9, Rep. Madison Cawthorn (R-NC) gave an interview to Right Side Broadcasting Network. Cawthorn questioned whether these "strike forces" might actually be a tool the Biden administration could use to impose "authoritarianism" on people. Specifically, he wondered whether this system might eventually be used to strip people of their Bibles or firearms.
Rep. Madison Cawthorn (R-NC) warned that President Biden's door-to-door COVID vaccine checks could turn into door to gun or Bible grabs. https://t.co/nuKLnLkrVi

— Breitbart News (@BreitbartNews) July 12, 2021
Cawthorn noted there are powerful people in America today who want to "take away our rights… to congregate in churches [and] to own firearms."
Cawthorn did not elaborate on the specifics of how this might be achieved. However, given President Joe Biden's staunchly anti-gun policies, some of Cawthorn's concerns might be justified. Biden caused controversy across the country in April when he signed a series of executive actions aimed at limiting gun rights.
Fortunately, rights relating to the ownership of firearms and the practice of religion enjoy Constitutional protection.
Copyright 2021, RepublicanReport.org