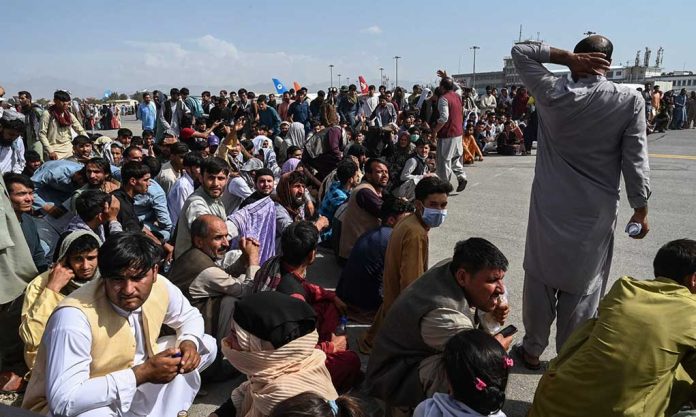 (RepublicanReport.org) – The messed up military exit from Afghanistan at the end of August created many issues. First and foremost, there was the loss of military and civilian lives in a suicide bomb attack at the international airport in Kabul. There are also ongoing concerns about those left behind and people's quality of life under a brutal Taliban regime. Now, people are worried about the welfare of the people who evacuated to the US.
According to reports, many Afghan refugees who arrived in the US  are leaving military bases on their own rather than waiting for resettlement. While it's hard to be certain, estimates suggest at least 700 Afghans have made their way into American communities without completing the process.
Some Afghan Refugees Are Leaving US Military Bases Before Resettlementhttps://t.co/JKCISQeXku

— The Palmieri Report (@PalmieriReport) October 1, 2021
Immigration advocates have voiced concerns about this trend, as refugees making their way into the country without proper resettlement could be vulnerable to exploitation. Of similar concern is that these individuals have not received proper registration before entering communities could invite many legal problems for them as time passes.
There have also been concerns that they've not been vaccinated against COVID-19 and potentially will cause the additional spread of the virus.
Officials have indicated that most Afghans who have left military bases on their own have connections in American communities. That said, though, there's no way to be confident and no guarantee these contacts will be able to keep the refugees from running into problems down the road.
Copyright 2021, RepublicanReport.org