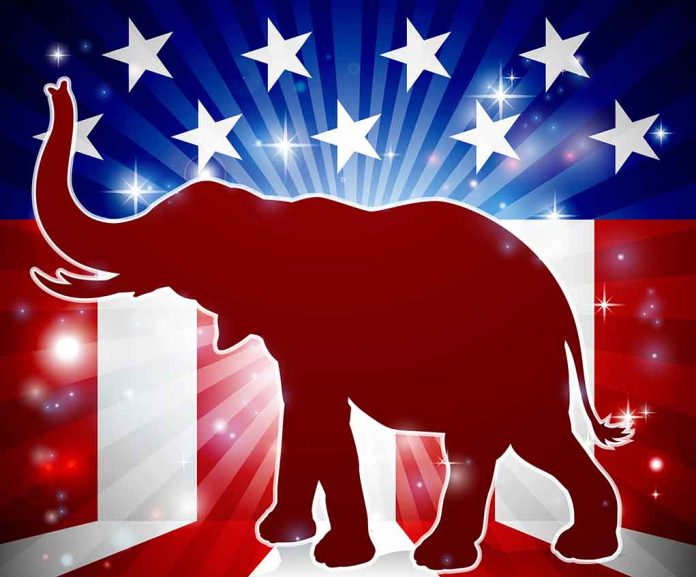 (RepublicanReport.org) – The crisis at the Southern Border isn't improving under the Biden Administration. The president is trying to push a policy that would allow tens of thousands of migrants to enter the US each month, up to a total of 360,000 per year. Border states are already at their wit's end as they've become overrun by illegal immigrants. A plurality of conservative state attorney generals has come together to jointly sue Biden's administration and prevent the president from putting his plan into effect.
Administrative Decision
According to White House records, President Joe Biden and Vice President Kamala Harris announced a new enforcement strategy for the Southern Border. The administration plans to reduce the amount of illegal immigration. Meanwhile, it will also increase the number of legal ways for undocumented individuals and speed up the process for them to enter the US.
The White House also announced it would increase the amount of "anti-smuggling operations," resources for the region, and its "coordination and support" for non-government entities and border communities. The administration admits these steps won't alleviate the issues with America's immigration policy but will address some of the challenges along the Southwest portion of the border.
Republican Rebuttal
The Lone Star State recently led 19 other states in suing the Biden Administration to prevent the Department of Homeland Security (DHS) from implementing the new policy, which effectively expands the so-called catch-and-release program. According to the legal complaint filed by the state attorney generals of Alabama, Alaska, Arkansas, Florida, Idaho, Kansas, Kentucky, Louisiana, Mississippi, Missouri, Tennessee, Texas, and Wyoming, the new policy fails to advance meaningful benefits to the public, isn't for any pressing humanitarian reasons, and isn't case-by-case.
The suit declares Biden's effort fails the three limiting factors of law. Montana, Nebraska, Ohio, South Carolina, Utah, and West Virginia also joined the coalition of red states in the lawsuit against the administration.
The complaint adds that Biden's plan would cause irreversible damage due to the amount of strain the migrants would bring to the states financially. The suit states that Texas alone spends millions of dollars to teach illegal migrants, noting the expense burdens Texans and that the federal government offers no form of compensation. The complaint further claims that increased stress on the Lone Star State costs Texas the "ability to provide essential services."
Additionally, America is facing an opioid epidemic and many of the drugs entering the US cross over the Southern Border. There's also the possibility of the wave of migrants bringing more crime with them. None of these scenarios seem to favor the American people and their safety.
Copyright 2023, RepublicanReport.org