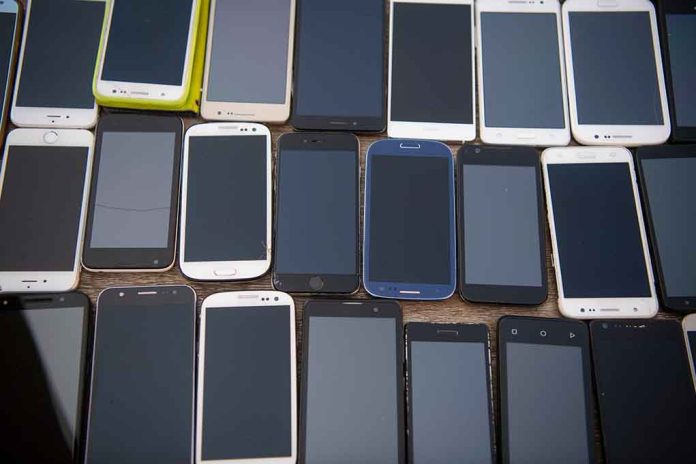 (RepublicanReport.org) – Last year, congressional Republicans pushed through legislation that banned federal employees from downloading or installing the popular social media app TikTok on their government-issued devices. Since then, several red states have taken similar action to prohibit employees from using or downloading the app on state-issued phones and tablets. Texas recently became the latest state to implement the ban.
Today, I'm announcing a plan to ban TikTok in Texas.

It's critical that state agencies are protected from the Chinese Communist Party as they work on behalf of Texans.

Learn more about my plan to keep Texas secure: https://t.co/mJrtyuuMdA pic.twitter.com/cN3A0dhbXv

— Gov. Greg Abbott (@GovAbbott) February 6, 2023
Governor Greg Abbott (R-TX) has decided to prohibit government employees from having TikTok on their work phones or devices due to the security concerns surrounding the Chinese-owned app. The move means the Lone Star State will join the likes of Alabama, Maryland, Utah, and Virginia in their effort to minimize the amount of government data the app can collect. Ohio and South Dakota have also banned the app on government devices. Will more states follow suit?
In a press release, Abbott made it clear that Texas couldn't ignore or underestimate the "security risks" that having TikTok on state devices presents. The governor mentioned the importance of protecting agencies and workers from falling victim to the app's data-harvesting tendencies. Abbott's ban comes not long after the US shot down what's believed to be a Chinese spy balloon.
The governor gave agencies until February 15 to remove TikTok from state-issued devices, including phones, laptops, and tablets. The model plan included in the press release also prohibits contractors from conducting business on behalf of Texas on any device with the social media app installed.
US officials have repeatedly warned of the potential security risks the app poses. According to National Review, FBI Director Christopher Wray testified in front of the House Homeland Security. During his testimony, he mentioned China could use TikTok to control the "recommendation algorithm" or the "data collection on millions of users."
Wray said the Chinese government could use TikTok to perform "influence operations" and potentially control the software, which the director says could lead to compromised personal devices.
Copyright 2023, RepublicanReport.org