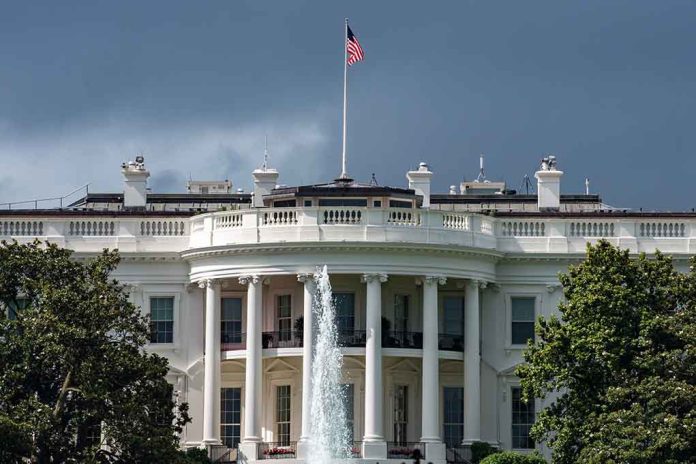 Chuck Todd Reports on Giant "Red Flag for Democrats"
(RepublicanReport.org) – With just weeks to go until voters go to the polls for the midterm elections, an increasing number of analysts are starting to predict a bad overall performance by the Democratic Party. NBC News just released an opinion poll containing some worrying findings for liberal candidates, which presenter Chuck Todd discussed in detail on the station's "Meet the Press" program.
The study, which asked voters of both political persuasions a range of questions about the issues facing the nation, showed Democrats and Republicans alike have major reservations about the way things are going. For example, 71% of all respondents said the country is going "in the wrong direction." Additionally, President Joe Biden's approval ratings are below 45% among those voting in swing states and independent voters.
The survey also showed significant ongoing division between liberal and conservative voters. Eighty percent (80%) of respondents (both Democrat and Republican) said they believe their political opposition has the potential to destroy the nation as it currently exists. Over two-thirds said they would back the candidate their party nominated for a role even if that individual had a "moral failure… that was not consistent with [their] own values."
NBC NEWS POLL: A majority of registered voters say that this election is "more important" to them than past midterms.

Some 80% of Democrats and Republicans believe the political opposition poses a threat that, if not stopped, will destroy America.
https://t.co/bNBhswZtj0

— Meet the Press (@MeetThePress) October 23, 2022
Jeff Horwitt, a Democrat who was among those to organize the poll, remarked that Americans were going to the ballot boxes with "anger on their minds."
What do you think the outcome of the midterm elections will be?
Copyright 2022, RepublicanReport.org