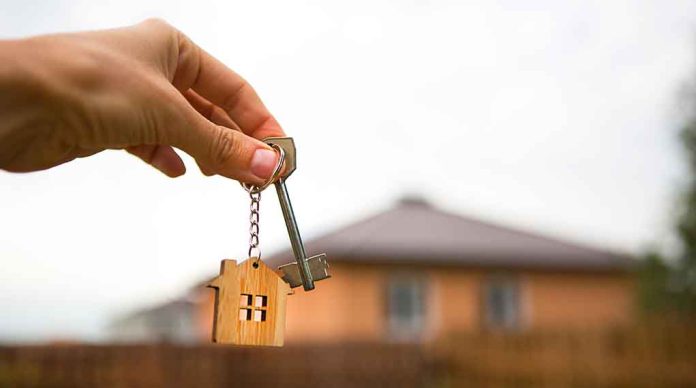 Don't Let Home Down Payments Scare You — There's An Easier Way!
(RepublicanReport.org) – Buying a home is one of the most important purchases a person will make in their lifetime. One of the biggest reasons people delay buying a home is because they believe they can't afford a mortgage. Basically, they expect to have to pay a 20% down payment, and that becomes a limiting factor. Almost a third of Americans believe this. Fortunately, this is not the case. There are many support options available for those struggling to get a mortgage.
Down Payment Assistance Options
A necessary part of buying a home is getting a mortgage. This can be the most overwhelming part of the process. A down payment is a fee that is a percentage of the total price of the home before the property's mortgage is taken out. This amount of money goes towards the full payment of the home, while the rest of the balance becomes your monthly mortgage agreement. Several support options are available for those willing to take the time to do the research. These include Chenoa Fund, Down payment assistance grants, and government loans.
Chenoa Fund
The Chenoa Fund is a national down payment assistance program available for everyone except New York residents. CBC Mortgage Agency (CBCMA) offers as low as 3.5% of your mortgage. This is especially useful when your loan requires a 3.5% down payment.
Down Payment Assistance Grants
Some of the most popular payment support options are grants. Grants are a form of financial aid that you do not have to repay, which is better than loans. To qualify for these grants, you must meet specific eligibility requirements such as income. These grants may be available from local housing offices, non-profit organizations, or your landlord.
Federal Loans
There are many government loans available to homeowners. But many people don't know that there is help out there. A government loan is the best option if you need help paying your bills. These loans come with several benefits that people may not be aware of. Some of the best government options include VA loans, FHA loans, and USDA loans.
VA Loans
Funding is available for eligible veterans and their families through the United States Veterans Affairs (VA). While there are many benefits to the VA programs, the main benefit of this loan is that home buyers can buy a home with no down payment.
FHA Loans
The Federal Housing Administration, a division of the United States Department of Housing and Urban Development (HUD), offers home buyers a 3.5% down payment on their purchase if they have high credit (over 580). Homeowners with lower credit scores (500-579) can still use this program, but they can expect to put 10% down on their home.
USDA Loans
The final loan on this list is a USDA loan. They are provided by the United States Department of Agriculture (USDA) Rural Development Guarantee Housing Program. This program is available to select rural homes that they can purchase with little to no down payment.
Bottom Line
Collecting a mortgage on your home can be easier than you think. There are several payment support options available to you. These include federal grants, Chenoa Funds, and down payment assistance grants. Remember, you don't have to pay 20% to buy a house. In fact, depending on your credit score and the type of down payment assistance you receive, you may qualify for no down payment at all. Your bank may also offer a special discount as a first home buyer. Take your time and visit a mortgage professional before buying to ensure you get all the information you need and have your questions answered.
Copyright 2022, RepublicanReport.org