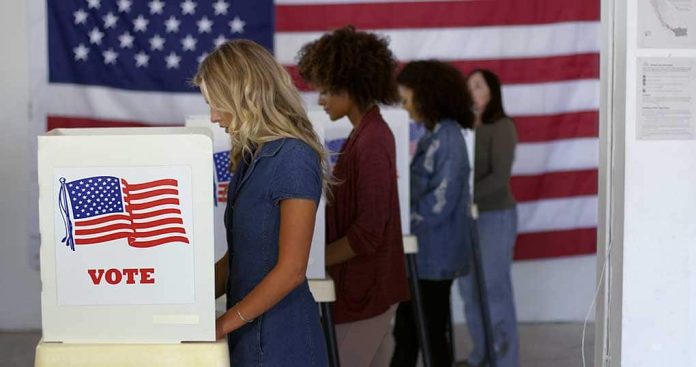 (RepublicanReport.org) – Virginia's recent elections have given Conservatives plenty of reasons to be positive lately. Republican candidate Glenn Youngkin beat favored incumbent Terry McAuliffe (D) to take the governor's chair for the GOP, while Republicans also took lieutenant governor's and attorney general's offices. Conservatives also claimed 50 seats in the House of Delegates and could potentially finish up with 52 if recounts go their way.
On Tuesday, November 16, two incumbent Democrats who trail their Republican challengers by small margins announced they wanted recounts. In Virginia, the state government funds recounts where the margin between two candidates is smaller than 0.5%, which is the case in both races.
Two incumbent Democrats who trail Republican challengers in close races in Virginia's House of Delegates announced Tuesday that they will seek recounts, leaving control of the House in limbo.https://t.co/fV73fo1bYE

— Newsmax (@newsmax) November 16, 2021
Three-judge panels oversee the recount process in Virginia. It could be weeks before we get to see the results. In 2017, officials didn't hold the recount for a crucial seat until late December.
In terms of the races themselves, A.C. Cordoza (R) currently has the lead over Democratic incumbent Delegate Martha Mugler by 94 votes in District 91. In District 85, Democratic Delegate Alex Askew trails Karen Greenhalgh (R) by 127 votes.
According to Department of Elections Commissioner Chris Piper, the recounts are unlikely to change much. The election, he says, was secure. If he's correct, Republicans will end up with a 52-48 majority in the Virginia House of Delegates.
Copyright 2021, RepublicanReport.org