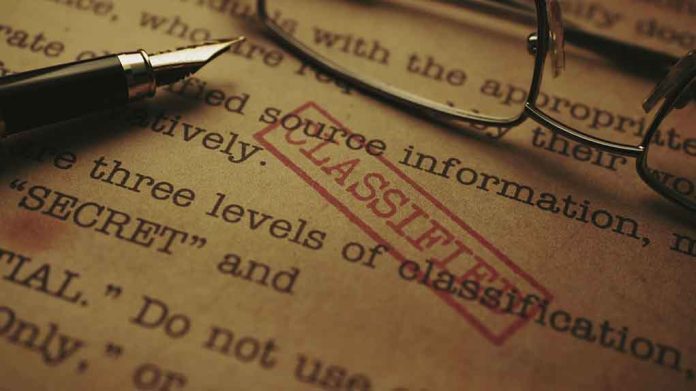 Secret DOCUMENTS? – John Durham Probe Update
(RepublicanReport.org) – Special Counsel John Durham's investigation into the conduct of Hillary Clinton's campaign team from the 2016 presidential election is still ongoing. There was a major breakthrough in recent months with the indictment of campaign lawyer Michael A. Sussmann, who is now due to stand trial in relation to charges of lying to the FBI. However, according to a senior figure in the US intelligence community, the best is yet to come.
Former Director of National Intelligence John Ratcliffe recently made an appearance on the "Charlie Kirk Show." Ratcliffe discussed documents relevant to Durham's investigation that remain classified, claiming that, when these pieces of evidence become publicly available, we'll see much more disturbing information.
"The more and more the public finds out about the things that I've seen that remain classified, they'll be more and more appalled by those efforts in 2016"@JohnRatcliffe predicts still-classified documents will blow Durham inquiry wide open https://t.co/M8SEiIXtjg

— Daniel Chaitin (@danielchaitin7) April 24, 2022
Ratcliffe, who headed up the Office of the Director of National Intelligence during the tenure of former President Donald Trump, handed over in excess of 1,000 pages of documents to John Durham in October 2020. During the interview, he said Durham would likely uncover "wide and broad" unlawful behavior by the Clinton campaign, as well as individuals working against Trump in other capacities.
Other than Sussmann, the only individual to receive charges arising from Durham's probe so far is Igor Danchenko, a key Russian source for the widely discredited Steele Dossier.
Will we see more documents declassified soon?
Copyright 2022, RepublicanReport.org