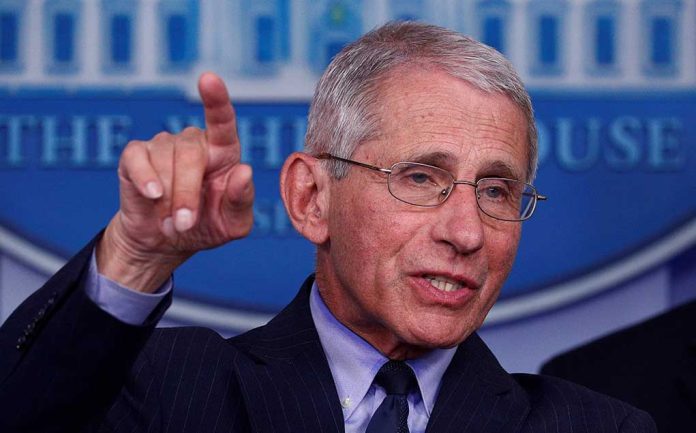 (RepublicanReport.org) – Earlier this year, Senator Rand Paul (R-KY) and public health expert Anthony Fauci made headlines across the world after a bitter spat during a Congressional committee hearing. Paul insinuated Fauci had misled Congress on the question of whether the National Institutes of Health (NIH) had ever funded gain-of-function research in Wuhan. Fauci bristled at the implication, accusing Paul of not knowing "what [he was] talking about."
Now, it's emerged that the NIH did, in fact, fund this kind of controversial research. The agency wrote a letter conceding that EcoHealth Alliance, an organization that received funding from the NIH, broke the terms of its funding agreement with the NIH to pay for gain-of-function research. This controversial research was allegedly not the overall aim but a side-effect of the primary project.
Senator Paul didn't let the opportunity to have a pop at Dr. Fauci go to waste. He took to Twitter with the statement below on Wednesday, also sharing the full correction from the NIH.
"I told you so" doesn't even begin to cover it here: https://t.co/9JFn85I24i

— Rand Paul (@RandPaul) October 21, 2021
The correction stresses that the NIH money that ended up funding gain-of-function research could not have led to the development of the COVID-19 virus. However, it reveals that EcoHealth did fund this type of research and failed to report it in a timely fashion.
The question now becomes; what else has the NIH been concealing from the American people, whether by accident or design?
Copyright 2021, RepublicanReport.org