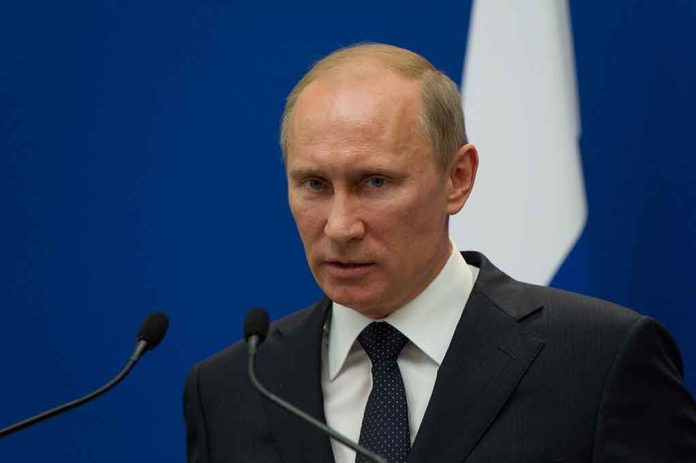 (RepublicanReport.org) – On Friday, June 23 and Saturday, June 24, the Russia-based Wagner Group, made up of mercenaries known for using their brutal tactics all over the globe, marched toward Moscow led by their leader Yevgeny Prigozhin. The group was heading for the capital city to hold the government accountable for the alleged deaths of its soldiers at the hands of the Russian military while operating in Ukraine. However, Belarusian President Alexander Lukashenko worked with Russian President Vladimir Putin and the revolt's leader to reach an agreement where no more blood would be shed.
Putin Likely Wanted Prigozhin Dead
The recent 24-hour march on Moscow is the most notable revolt the country has seen in a century. While it was thwarted, it certainly sowed doubt in Putin's strength in the nation. In the truce, Prigozhin and any of his soldiers that wanted to go were allowed to go to Belarus, and in turn, Putin's government dropped the criminal charges against them.
When talking on Saturday about how he negotiated with the military leaders, Lukashenko said that Putin had wanted "to wipe out" those who participated and led the protest march, including Prigozhin, according to Reuters and Belarusian state media. However, Lukashenko warned Putin that doing so may only cause a bigger uprising within Russia, especially from the Wagner Group, if their leader is assassinated. He urged the Russian president to think "beyond our own noses" and about the wider ramifications of his actions. It seems that is just what Putin did by refraining from taking deadly action.
How Did a Hot Dog Salesman End Up Here?
Prigozhin was not always a military man. After serving a dozen years in prison for carrying out a variety of robberies in St. Petersburg, he began selling hot dogs. He quickly learned about the food business and eventually opened a new restaurant for high-end clientele, such as then-deputy to the St. Petersburg mayor, Vladimir Putin. The pair struck up a friendship, and by the time Putin became president, Prigozhin was his go-to catering man. However, he shifted out of the food industry and began the Wagner Group with Putin's blessing.
The Wagner Group was created to assist Russia in its wars but was never officially part of its military. Now, as it has fractured and its leader is ousted to Belarus, the future of it and the Russian military is unknown. If Putin had assassinated Prigozhin, his troops might have been angry enough to continue their revolt. But that is not the case for now. Where do you think the military will go from here?
Copyright 2023, RepublicanReport.org