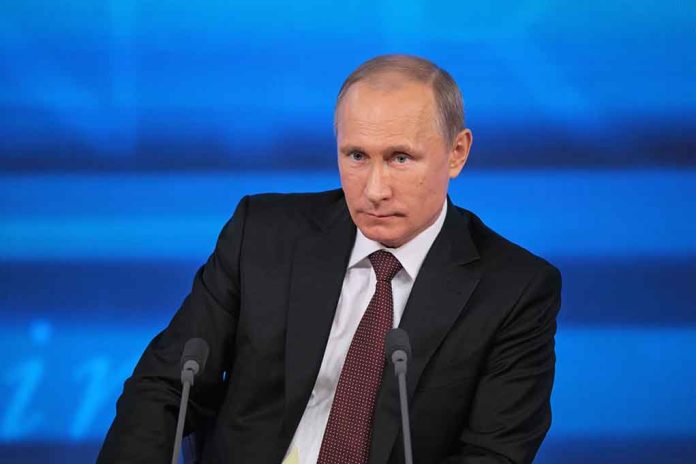 Putin Offers MASSIVE Award – You Won't Believe What It's For!
(RepublicanReport.org) – Russia's invasion of Ukraine has put it under enormous pressure on many fronts. As the conflict continues to take its toll, pre-existing issues in the country have come under the microscope, including its steadily declining population. President Vladimir Putin just announced the revival of a Stalin-era incentive amid these population concerns.
The Russian leader has announced he's bringing back the Mother Heroine award, paying one million rubles (over $16,000 USD) to women who have 10 or more children. The once-off grant will be payable on the first birthday of the 10th child, and all children must survive until this point for the award to be given.
Putin promises financial incentives for Russian women who "birth and raise" at least 10 children https://t.co/m48dDk610f pic.twitter.com/RMtEr7Umtu

— Newsmax (@newsmax) August 19, 2022
A report from The New York Post states that one expert, Kristin Roth-Ey, said Putin may aim to foster a sense of nationalism with the award.
This move comes as Russia's population decline hits historic numbers. According to Rosstat statistics quoted in the Moscow Times, the country's population decreased by an average of 86,000 per month during the first five months of this year. This follows decades of near-constant population decreases, with things getting especially bad during the COVID-19 pandemic.
Do you think this attempt by Putin to bolster Russia's population will bear fruit?
Copyright 2022, RepublicanReport.org