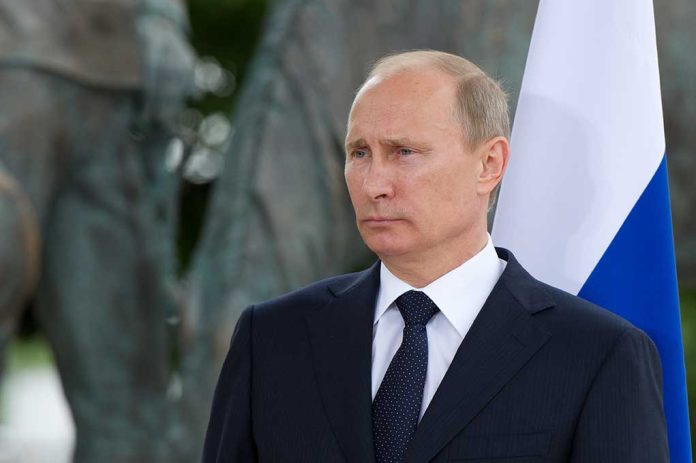 (RepublicanReport.org) – Back in 2014, people first heard of a collection of mercenaries known as the Wagner group. At the time, the deadly force supported Pro-Russian soldiers in eastern Ukraine and was involved in Russian President Vladimir Putin's annexation of Crimea that year. The group continued growing in strength and numbers, working also in Africa and the Middle East. In January 2023, the Biden Administration designated it a "transnational criminal organization."
The group's current leader, Yevgeny Prigozhin, just launched a protest against Putin's war in Ukraine, but it was quickly tamped down, although Putin did drop the criminal charges against those involved.
Wagner Group Marches on Moscow
On Friday, June 23, and Saturday, June 24, Prigozhin rallied the Wagner Group to march in protest against Putin's government after accusing the military of killing around 2,000 of its troops in a bomb strike in Ukraine. The mercenaries successfully took Rostov-on-Don in southern Russia and continued toward Moscow. But, Belarus President Alexander Lukashenko negotiated a truce on Saturday between Putin and Prigozhin before things escalated.
On Tuesday, June 27, the Federal Security Service (FSB) announced that the investigation into the "armed rebellion" is closed, and it will not pursue any criminal charges. The same day, Prigozhin landed in Belarus via his private jet as part of the truce reached between him and Putin.
Putin Attempts to Stand Strong Amidst Historic Rebellion
The Wagner Group's march to try and confront the Russian government was the first in decades. Putin addressed the nation on Monday, June 26, saying that the movement was "treacherous" and "doomed to fail," according to The Guardian. The notorious leader also praised "the courage and self-sacrifice of the fallen heroes-pilots saved Russia from tragic devastating consequences." He was likely referring to reports that the Wagner Group shot down 13 Russian pilots during their march on Saturday.
This speech came after Prigozhin made his own, stating he stopped the march "when it became clear that much blood would be spilled." He noted the actions were mainly "a demonstration of [their] protest" rather than an attempt to launch a coup.
The Wagner Group's military prowess and horrific tactics are known throughout the world. If they made it to Moscow, they may have been able to cause quite a bit of bloodshed and chaos in the capital. This clearly shook the Russian government and showed a bit of weakness in Putin's leadership. Yet, they were able to reach a truce before chaos broke out. Moving forward, some speculate that this is likely the end of the Wagner Group as the world knows it and could spark a reckoning within the Russian military and its war in Ukraine, which continues to drag on without progress.
Copyright 2023, RepublicanReport.org