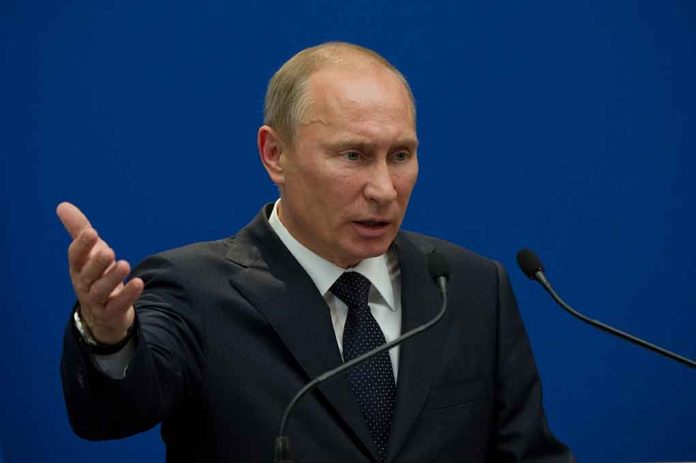 Former MAI Rector Reportedly Dies After Fall
(RepublicanReport.org) – Russia's invasion of Ukraine is ongoing, and who will come out ahead in the war is still not clear. A counteroffensive launched by Ukrainian forces in recent weeks has seen them win back over 2,000 square miles of territory the nation had lost to its invader. But since the outset of the highly controversial war, a trend has developed of key Putin allies losing their lives.
Most recently, the former rector of the Moscow Aviation Institute (MAI), Anatoly Gerashchenko, died on Wednesday, September 21, at the age of 72. He reportedly fell down a set of stairs, and the institute reported that his death was accidental.
Scientist Anatoly Gerashchenko is the latest Russian public figure who has died in mysterious circumstances since February. https://t.co/SZofyCtorT

— Newsweek (@Newsweek) September 21, 2022
Gerashchenko served as the head of the organization, which is tied to Russia's Defense Ministry, until 2015. Reports suggest he had been assisting the current rector in an advisory capacity in the period leading up to his death. The MAI said it will conduct a review into his passing to determine what exactly happened.
Other notable Russians who have died in recent weeks include Ravil Maganov, an oil executive who allegedly fell from a hospital window, and Ivan Pechorin, a corporate leader who is said to have drowned after falling off a boat. Meanwhile, Former energy plant executive Sergei Protosenya was found dead in April along with his wife and daughter in Spain.
What do you think of the sudden deaths of these high-profile figures?
Copyright 2022, RepublicanReport.org