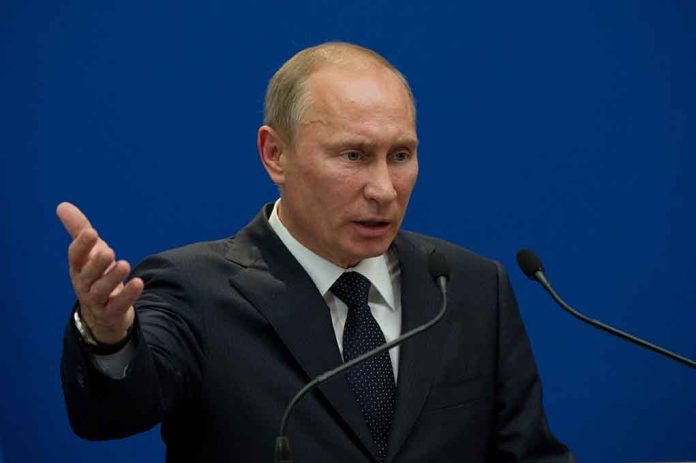 (RepublicanReport.org) – The war between Russia and Ukraine is ongoing. Leaders around the world have largely condemned Russian officials over the conflict, imposing sanctions on them in an attempt to put an end to it as quickly as possible. However, it seems not all of those in charge in Moscow are in favor of the war.
According to the most recent reports, Anatoly Chubais has quit his post as Kremlin special envoy and left Russia. He's the highest-profile official to leave a government job to protest against the war.
#AnatolyChubais, Russia's climate envoy and advisor to Russian President #VladimirPutin, has resigned from his post and left the country, citing disagreements over Moscow's actions against #Ukraine.https://t.co/uhI6AMfIwq

— The Quint (@TheQuint) March 24, 2022
Chubais is a veteran on Moscow's political scene. He served as chief of staff to former President Boris Yeltsin, and analysts have credited him with rebuilding the Russian economy following the breakdown of the Soviet Union. He even gave current Russian President Vladimir Putin his first job in the government in the 1990s.
Chubais is not the first Kremlin official to leave his post over the war in Ukraine. Former Deputy Prime Minister Arkady Dvorkovich left his post as chair of the Skolkovo Foundation last week. He openly criticized the war, claiming it was leading to the death of future aspirations as well as existing international relationships.
Putin, for his part, has openly ridiculed officials who have turned on him, claiming their departure will ultimately be to Russia's benefit.
Copyright 2022, RepublicanReport.org