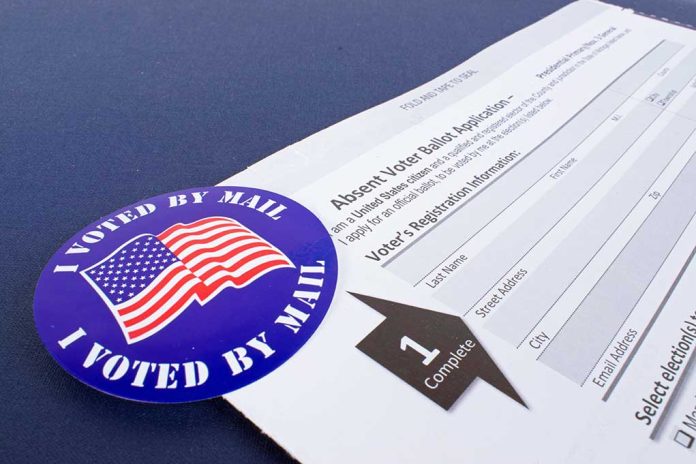 (RepublicanReport.org) – Ever since the hotly-disputed presidential election of 2020, Democrats and Republicans have been at each other's throats over voter fraud and election integrity. The latest episode in this ongoing saga comes out of Arizona, where Republican Governor Doug Ducey has just signed a divisive bill.
On Wednesday, March 30, Ducey signed a bill that will require Arizonans to prove their American citizenship before they vote in future elections. The governor sent a letter to Arizona Secretary of State Katie Hobbs on Wednesday explaining his decision in light of opposition from some liberal activists.
Ducey explained that Arizona voters have shown an appetite for this kind of legislation since 2004, when the state government passed a similar resolution called Proposition 200. Ducey stressed that no one who has been voting in the state since before then will be affected by the new legislation. Instead, he claimed, the newly-signed bill will target individuals who have entered Arizona and begun voting in the state's elections without ever having proved their citizenship, and will only affect about 31,500 people.
Gov. Doug Ducey: "Election integrity means counting every lawful vote and prohibiting any attempt to illegally cast a vote."https://t.co/0MxmgQ3kJ3

— Free Telegraph (@freetelegraph) March 31, 2022
The law will require voters to prove their citizenship via a passport, driver's license, tribal ID number, or other accepted document. New voters will also have to show proof of their Arizona address.
Do you think other states should adopt rules like this?
Copyright 2022, RepublicanReport.org