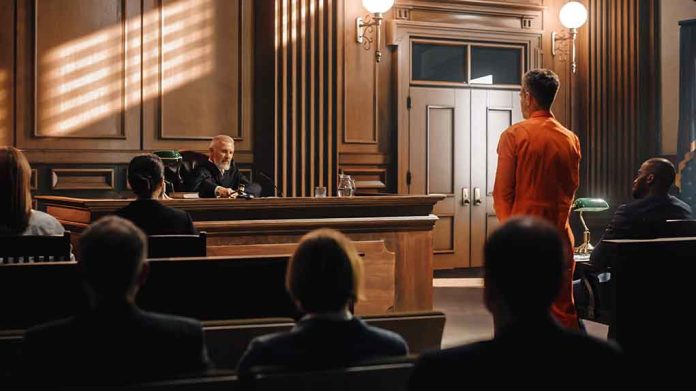 Hollywood Actor Faces CHARGES – Serious Allegations Reported!
(RepublicanReport.org) – Actor Gary Busey has been a famous face in Hollywood for decades. He's perhaps best known for his portrayal of musician Buddy Holly in "The Buddy Holly Story" in 1978, which earned him an Academy Award nomination. Now, though, the thespian is making headlines for a very different reason; he was charged with sexual misconduct on Friday, August 19.
According to reports, Busey was attending a horror film convention in Cherry Hill, a suburb of Philadelphia, Pennsylvania, as a featured guest when the alleged incident took place. Police stepped in after organizers at Monster-Mania Con received reports that there had been incidents involving a well-known guest and multiple attendees of the convention. Those in charge stated they removed the offending individual directly after receiving these complaints and instructed him not to return. They also encouraged those affected by the alleged behavior to file an official report with the police.
According to a source within Cherry Hill Police Department, at least three women alleged Busey touched them inappropriately while he was signing autographs at the convention.
Cherry Hill Police source says three women so far reported 78 year old actor Gary Busey touched them inappropriately during an autograph signing meet & greet. Police expect they may get even more women to come forward after the initial charges now have become public @FOX29philly pic.twitter.com/dlgqCnxqop

— Steve Keeley (@KeeleyFox29) August 20, 2022
Busey will face four separate counts of sexual misconduct, including two of fourth-degree criminal sexual contact, one of harassment, and one of attempted criminal sexual contact. Police stated the probe into the incident was ongoing.
Copyright 2022, RepublicanReport.org