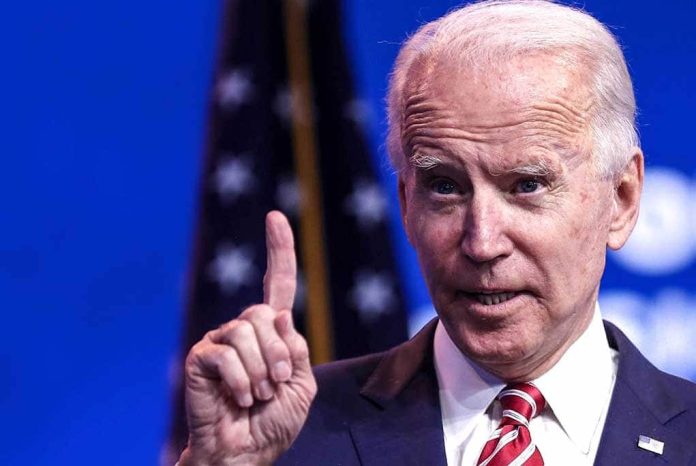 (RepublicanReport.org) – It's no secret the United States is in the midst of a major energy crisis. Gas, for example, is around a dollar more expensive per gallon than it was this time last year, and it's not showing any sign of getting cheaper in the immediate future. Yet, despite the difficulties this situation poses for ordinary Americans, the Biden administration still seems more worried about cutting carbon emissions than lowering fuel prices.
Bureau of Land Management Halts Development in Alaska
On Monday, January 10, the Biden Bureau of Land Management published a "no action" order concerning a plan to develop fossil fuel resources in Alaska's National Petroleum Reserve. The order means millions of acres of land with potential fuel resources are no longer available for energy production.
President Joe Biden and his officials reportedly came to this decision despite years of planning to undertake fuel production work on the reserve. According to sources close to the project, the administration did not seek input from local officials or industry groups before halting progress on the plan.
Alaska Politicians Push Back
Unsurprisingly, state representatives are extremely unhappy with President Biden over this move. Senator Lisa Murkowski (R-AK) was among those to criticize the president, claiming his officials had made no effort to cooperate with Alaskan leaders before turning off the project. Likewise, Senator Dan Sullivan (R-AK) accused the president of ignoring science and disregarding those who are most in need at this time.
Activism vs. the Economy
On the face of it, the Biden administration is trying to put a stop to domestic fossil fuel production in an attempt to manage America's carbon footprint. Given the reported risks climate change currently poses to the world at large, that's not an unreasonable aim.
However, the president cannot continue to put the welfare of ordinary Americans at risk to hit arbitrary emissions targets. People need to be able to heat their homes and run their cars for a reasonable price, and right now, they're not.
That's why Biden reached out to OPEC last year to request the consortium of oil-producing nations up its output to deal with supply shortages. Unfortunately for the president, OPEC (a group that includes Venezuela and Iran, two enemies of the United States) refused to play ball.
Of course, that leaves us with the question; if Biden knows we need a healthier supply of fossil fuel, why doesn't he just get out of the way of domestic production efforts?
Copyright 2022, RepublicanReport.org