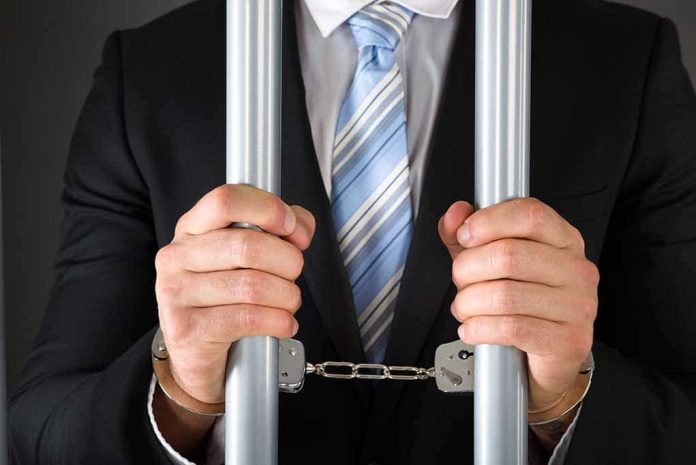 (RepublicanReport.org) – Once upon a time, college campuses were places of learning, of openness to new concepts. These days, however, it's more common to see unconventional ideas attracting derision than acclaim. In some cases, this behavior develops into all-out physical violence. One case involving a professor at Pennsylvania State recently led to an arrest and a criminal charge.
Professor Walter Oliver Baker was attending a pro-vaccine mandate protest on the Penn State campus on August 27, pushing for vaccine requirements for students. When a student called Avi Rachlin showed up to counter-protest, a number of the pro-vaccine protestors swarmed him. Baker struck Rachlin with his shoulder, sending him to the hospital with a nose injury.
Baker, who teaches English as well as African-American studies with a specialization in Critical Race Theory, now faces charges of disorderly conduct, harassment and simple assault.
Penn State professor Walter Oliver Baker was arrested following an alleged physical altercation with a counterprotester at the Coalition for a Just University's vaccination mandate rally on Aug. 27https://t.co/K22vmJcBFB

— The Daily Collegian (@DailyCollegian) September 10, 2021
Avi Rachlin founded a campus group called Penn State Resistance, which opposes liberal authoritarianism. He said his counter-protest was partly based on the hypocrisy of Black Lives Matter supporters at Penn State encouraging vaccine mandates when vaccination rates in the black community were low.
This was an undoubtedly ugly incident, but it serves to illustrate the dangers associated with liberal groupthink and intolerance of ideas. We can only hope to see these trends recede on college campuses over the coming years.
Copyright 2021, RepublicanReport.org