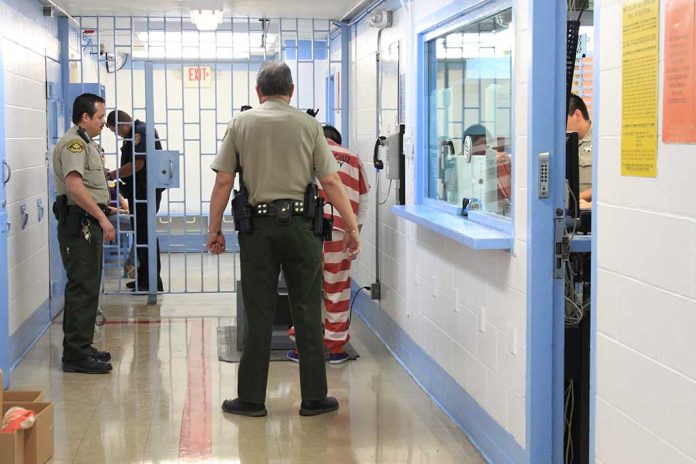 (RepublicanReport.org) – Issues related to drug overdoses have become alarmingly common in recent years. According to data from the Centers for Disease Control and Prevention (CDC), deaths from overdoses are five times more common now than they were two decades ago. A large number of staff and inmates at the John A. Graham Correctional Center in Illinois recently became ill after apparently overdosing on an intoxicating substance.
The issue reportedly arose after guards approached a number of inmates who had become severely sick on Wednesday, January 18. The staff in close proximity to the affected prisoners reportedly became ill, with some suffering severe symptoms, including dizziness, nausea, and vomiting.
Reports state that local agencies were looking for Narcan in the wake of the incident. It's the brand name for naloxone, a medication used to rapidly reverse opioid overdoses. It is an opioid antagonist, which means it binds to the same receptors in the brain as drugs like heroin and fentanyl. It can quickly restore normal breathing in someone who has overdosed.
Nearly 20 prison guards at a rural Illinois prison are hospitalized for unknown reasons.https://t.co/i2EXndDOZZ

— New York Daily News (@NYDailyNews) January 19, 2023
All of the prison staff who suffered the effects of the drug are now stable and have been discharged from the hospital, according to reports. A hazmat team investigated the incident.
A statement from the Department of Corrections issued to People Magazine read, "The substances were identified as nonhazardous and should not have necessitated the use of Narcan or required hospitalization." It turns out the substance they were exposed to was a mixture of baby powder and acetaminophen nasal spray.
Graham Correctional Center houses over 1,300 adult male offenders in medium security conditions. It has been in operation for 43 years, and its total prisoner capacity is nearly 1,600.
At this time, it's not clear whether this was an attack on the guards affected or simply an accident of some kind.
Copyright 2023, RepublicanReport.org