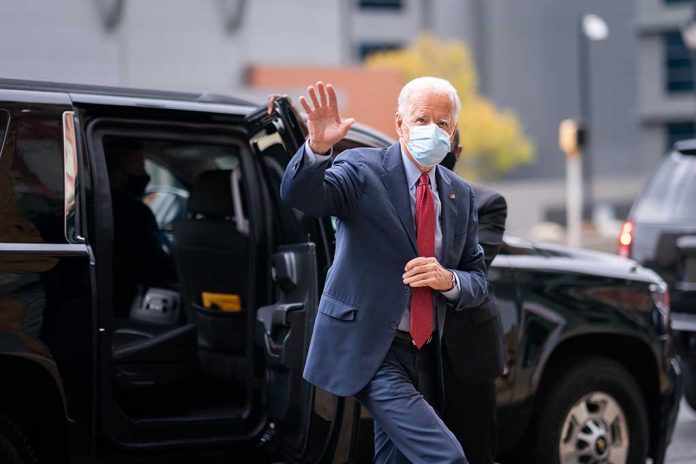 Joe Biden To Suddenly Take Vacation 2 Weeks Before Midterms
(RepublicanReport.org) – President Joe Biden's proclivity for downtime has become infamous since he assumed his current office. According to an analysis by the Washington Examiner, Biden has spent roughly a quarter of his time as president away from the nation's capital, primarily at his properties in Wilmington and Rehoboth Beach, Delaware. Now, he's away on yet another mini-break.
The president reportedly left Washington, DC, for Delaware on Friday, with just over two weeks to go until voters head to the polls for the midterm elections. Biden himself has remarked upon the significance of the upcoming elections, calling them "the most consequential… in recent history," and stating that abortion rights were a particularly pressing issue for candidates and voters.
He should enjoy the calm before the Red Wave https://t.co/53E0PM0kF1

— Daily Caller (@DailyCaller) October 20, 2022
Liberal critics frequently lampooned former President Donald Trump for spending so much time playing golf during his presidency. However, Biden's time away from the capital now far outstrips that of his predecessor. According to the Daily Caller, Trump had spent a total of 158 days away from the White House by this stage in his presidency. Prior to this weekend's outing, Biden had spent a total of 238 days out of the office since taking over as POTUS.
Do you think Joe Biden's decision to leave the White House so close to a pivotal election is an appropriate one?
Copyright 2022, RepublicanReport.org