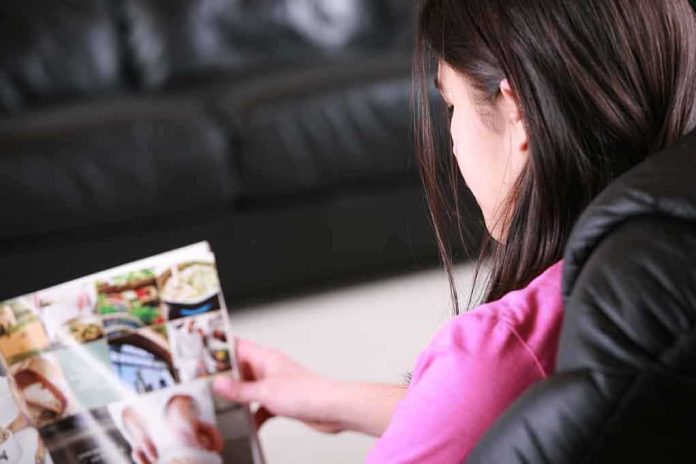 (RepublicanReport.org) – As cultural norms surrounding sexual imagery become more and more liberal, disturbing problems come up repeatedly. This trend is particularly troubling for minor children under the age of 18. One popular teen magazine has now come under fire for celebrating images of a scantily-clad teenage social media star.
Charli D'Amelio (17) is famous worldwide for her presence on TikTok and other social media platforms. She recently attended an event to launch musician Machine Gun Kelly's nail polish brand wearing a lace outfit that showed off her underwear.
On Monday, December 6, Seventeen magazine published an article celebrating D'Amelio's look. The piece initially carried the title "Charli D'Amelio Flaunts Her Undies In A Totally See-Through Lace Look," though the magazine later changed it. The publication also shared the story on Snapchat with a caption stating that D'Amelio "shows off her underwear" in photos.
Understandably, many people were upset by the article and social media post. You can see one example in the tweet below.
Hey @seventeen I understand you need an eye catching headline but charli d'amelio is literally a minor so can you not do this pic.twitter.com/bg9J5hsld2

— Bianca 🥨 (@heybiancaj) December 7, 2021
This story isn't the only odd article the magazine has published; its articles regularly address adult topics such as sexuality and abortion, hardly material for children to be reading. If this proves to be a continuing trend, maybe the magazine should change its name and target audience.
Copyright 2021, RepublicanReport.org