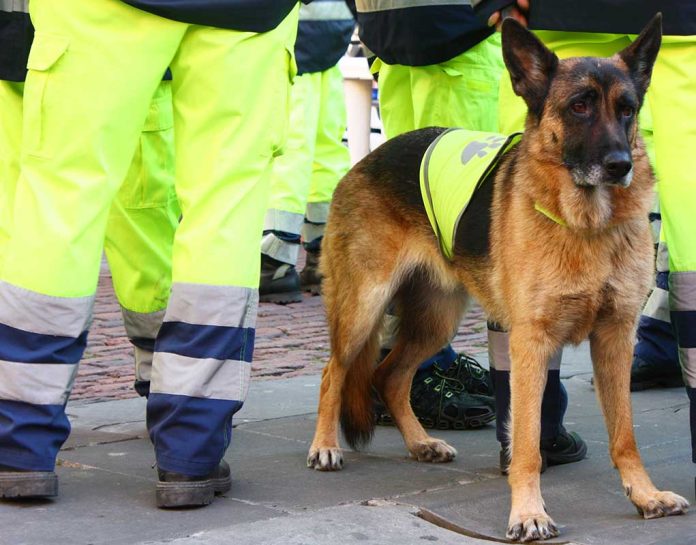 (RepublicanReport.org) – Flooding in California is currently causing a major crisis. The northern part of the state has been battered by severely heavy rains for a number of weeks, and at least 17 people have lost their lives already due to the extreme weather conditions. As well as that, there has been major damage to properties belonging to families and businesses. In one tragic story to arise from the flooding, emergency services are currently on the lookout for a 5-year-old boy who got lost in the water and whose whereabouts remain unknown.
Kyle Doan has been missing since the morning of Monday, January 9. He was traveling with his mother in the family's SUV in an area near Paso Robles, but disappeared after the vehicle became stranded in flood waters. Doan's mother reported that she tried to hold her son in her arms as waters engulfed the vehicle, but she lost her grip on him.
A heartbreaking search continues in California for 5-year-old Kyle Doan.

The young boy slipped from his mother's arms during a rescue attempt in a flood: "His last words to me were, 'Mommy, it's going to be OK. Just be calm and everything will be OK.'" pic.twitter.com/HMvph2tQff

— CBS Mornings (@CBSMornings) January 12, 2023
The missing boy is a student in the kindergarten class at the Lillian Larsen Elementary School in San Miguel. Superintendent Karen Grandoli of the San Miguel Joint Union School District commented on Doan's disappearance, saying everyone in the district was trying to stay positive in the face of the bleak situation.
Kyle Doan has hazel eyes and short, dirty blond hair. When he was last seen, he was wearing gray and blue Nike tennis shoes, a black puffer jacket with red lining, and blue jeans.
While the authorities are aware that community members are very concerned about the boy's safety and want to do anything they can to help, officials are keen to remind people of the dangers of going out in flood conditions. The San Luis Obispo County Sheriff's Office has appealed to civilians not to search for Kyle Doan without help, as they could get into difficulties themselves and place further strain on rescue service resources.
Copyright 2023, RepublicanReport.org