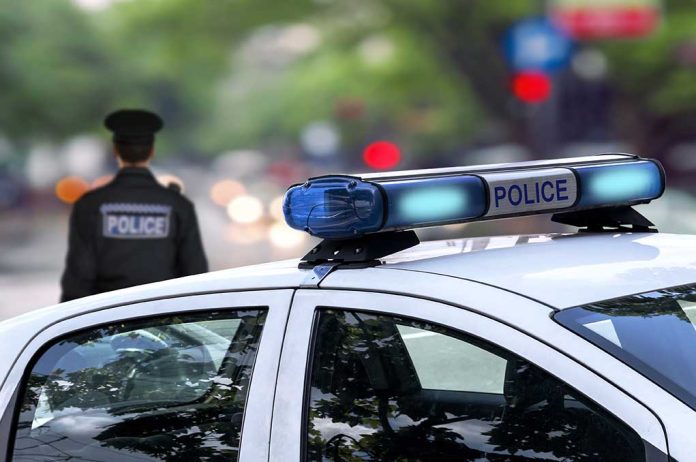 (RepublicanReport.org) – Police officers in the US perform an incredibly difficult and important job. They're tasked with protecting and serving their communities, often accepting great personal risk. One police chief in Pennsylvania recently made the ultimate sacrifice while dealing with a violent suspect, but other officers caught up with the suspected offender later that day, killing him in a shootout.
Officers with the Brackenridge Police Department (BPD) were looking for a suspected offender called Aaron Lamont Swan, a 28-year-old resident of the Duquesne area, on Monday, January 2. He had allegedly violated the terms of his probation, having initially gotten in trouble over a weapons offense.
Officers first made contact with Swan at 2 p.m. that day, chasing him on foot. He got away, but was spotted again around 4:15 p.m., at which point a second chase began. During that chase, Swan allegedly fired a weapon twice at pursuing officers. Chief Justin McIntire was struck in the head by one of these shots and lost his life from his injuries. Another officer sustained a gunshot injury to the leg and was hospitalized, but was reportedly in stable condition.
Pennsylvania police chief killed, suspect dead after shootout with authoritieshttps://t.co/yRfHp3N0Vd

— The Post Millennial (@TPostMillennial) January 4, 2023
At this point in the pursuit, Swan reportedly stole a vehicle and attempted to flee from the police. However, he encountered a checkpoint, and a car chase ensued when he failed to stop. After he crashed the vehicle and attempted to escape on foot, he fired at pursuing officers, but was himself struck by a shot when they fired back. He died at the scene.
Reports suggest that violent crime in the United States is a major problem, although gaps in reporting by federal agencies make it difficult to come up with reliable statistics.
What do you think policymakers should be doing to reduce the spiraling rates of violent crime we're currently seeing in major cities across the United States?
Copyright 2023, RepublicanReport.org