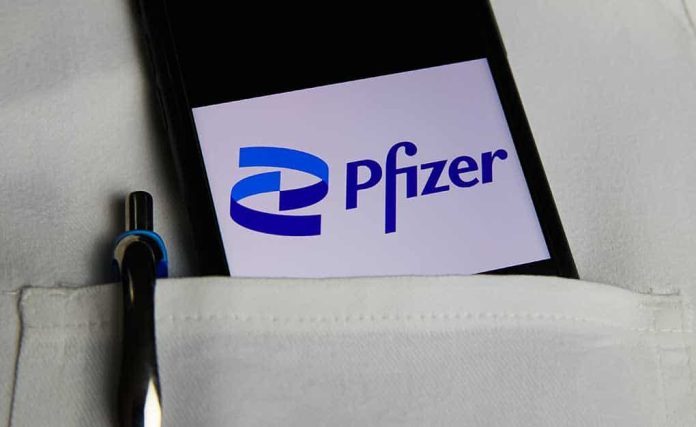 (RepublicanReport.org) – The Pfizer/BioNTech COVID-19 vaccine was the first inoculation against the virus to receive FDA approval and roll out to patients. Since then, other vaccines have been approved, and while evidence suggests all are highly safe and effective, some people remain worried about potential health risks associated with the jabs. One item of concern is a possible link between vaccines and heart issues, like myocarditis. Pfizer has recently announced its acquisition of a biopharmaceutical firm specializing in cardiovascular issues, leading some to speculate there might be a link between the two.
Pfizer is set to buy Utah-based Arena Pharmaceuticals for $6.7 billion. Arena works on treatments for different kinds of diseases, with bowel disease a primary area of focus. However, the company also does a lot of work on cardiovascular medicines.
https://twitter.com/andrealynn_rn/status/1470942195167412233
Arena already has a working relationship with United Therapeutics, a firm that conducts a lot of research into a cardiac condition called pulmonary arterial hypertension. Analysts reckon this area of operation will be more lucrative for Pfizer following the acquisition than the bowel disease therapies.
So, is this just another run-of-the-mill acquisition for Pfizer, or might the pharma giant be eyeing up treatment protocols for potential health issues associated with its vaccine?
Copyright 2021, RepublicanReport.org