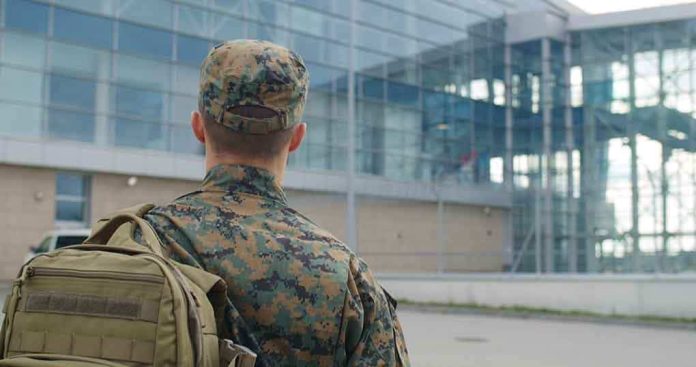 (RepublicanReport.org) – Foreign policy experts across the globe have been watching the developing tensions between Russia and Ukraine with bated breath over the last number of weeks. Despite repeated claims from Russia that the Kremlin does not intend to stage an invasion of Ukraine, all of the evidence suggests war might be close to breaking out. Now, US forces are preparing for that outcome.
On Wednesday, February 2, Pentagon Press Secretary John Kirby told reporters 3,000 US troops would reposition to specific locations in Europe over the coming days. The Defense Department is deploying 2,000 military personnel from Fort Bragg, NC, to Germany and Poland. Additionally, 1,000 troops currently in Germany will make their way to Romania.
Wednesday's announcement comes as the Biden administration continues to engage in a tense back-and-forth with Russia over the Kremlin's buildup of troops at Ukraine's border, placing Europe on edge ahead of a prospective Russian invasion. https://t.co/nxSBe5qjLM

— Yahoo News (@YahooNews) February 2, 2022
This new declaration follows last month's announcement the Defense Department has put around 8,500 troops on high alert status for potential deployment. These operatives are positioned to add to NATO's response force, which comprises about 40,000 military personnel from a range of different countries.
President Joe Biden has stressed while he will send American servicemembers to Eastern Europe to address the ongoing security risks there, he will not be deploying personnel to Ukraine itself.
Is this really a precautionary measure, as the Pentagon would have us believe? Or are the military top brass in the US quietly preparing for armed conflict in Europe?
Copyright 2022, RepublicanReport.org