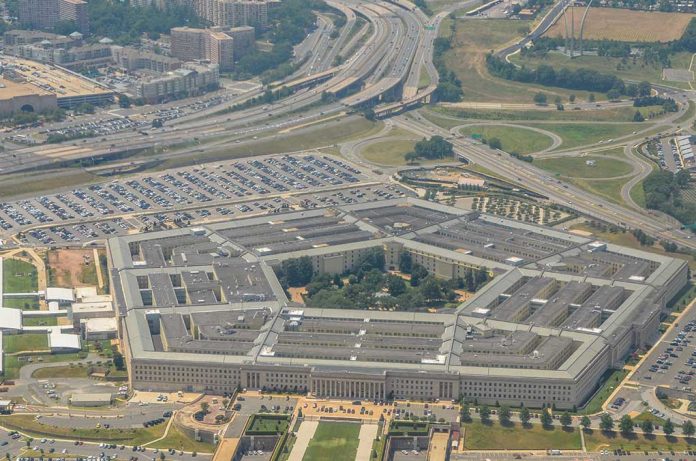 The Pentagon Is Dumping MILLIONS Into This Military Agenda
(RepublicanReport.org) – The US military budget for 2022 was $778 billion. This figure dwarfs the amount spent by any other nation; China's defense expenses are the second-largest in the world at $229 billion. This massive spending enables our Department of Defense to stay ahead of international rivals with a massive variety of innovations. One of the most recent projects is a balloon flying at high altitudes to conduct surveillance.
Pentagon Using Balloons To Keep Track of Hypersonic Weapons
According to a recent analysis of DoD budget documents by POLITICO, the military has conducted research on surveillance balloons and is now ready to transition these tools into active use by the branches.
The balloons could fly at altitudes of 60,000 to 90,000 feet, thereby positioning themselves to observe military activity by foreign adversaries like Russia and China. The military might even use them to mitigate the threat posed by hypersonic weapons. If they work as the Pentagon hopes, they could deploy the balloons in other kinds of missions.
News has emerged before about the use of balloons for military surveillance purposes. The DoD has been conducting tests with high-tech balloons for years. However, this new development is significant because it marks an effort to introduce these inflatables to the military branches. The Pentagon confirmed to POLITICO the transition had taken place but wouldn't discuss further details because they're classified.
The Pentagon has already spent $3.8 million on research and development on balloon technology and reportedly plans to spend another $27.1 million next year alone. Still, this project could end up saving money in the long run. Currently, the US employs satellites to keep tabs on hypersonic missile activity in other nations. It's an expensive solution; balloons could provide a cost-effective replacement if they prove to fit the purpose.
The Hypersonic Arms Race
Hypersonic weapons make up a key portion of advanced modern military strategies. Worryingly, China and Russia have recently made great strides in their capabilities in this area, while US efforts have been disappointing at times. The most recent American hypersonic missile test in late June ended in failure.
Last August, China sent shockwaves through the American military community when it tested a nuclear-capable hypersonic missile. The projectile missed its target by around 24 miles. Meanwhile, Russia claims to have used a hypersonic missile in active combat for the first time during an attack on Ukraine earlier this year.
Do you think the Pentagon's balloon projects could bear fruit for our military efforts going forward?
Copyright 2022, RepublicanReport.org