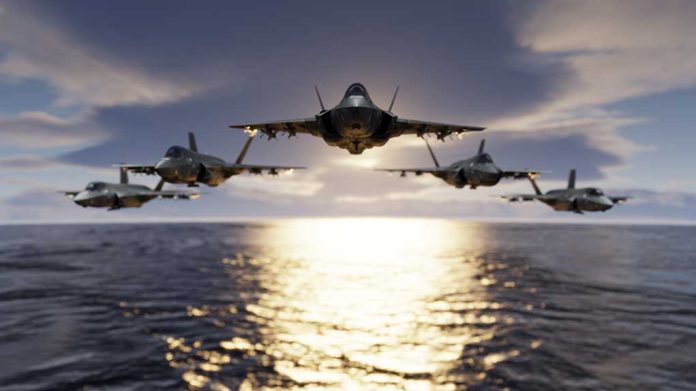 US Pentagon HALTS the Delivery of This Product
(RepublicanReport.org) – The F-35 is touted as the "most advanced fighter jet in the world." Lockheed Martin, the defense manufacturer in charge of producing the aircraft, claims it is capable of giving users (including US Air Force fighter pilots) an advantage over any enemy they find themselves up against. However, following the company's discovery that a key component of the jet comes from China, the Pentagon has temporarily stopped deliveries of them.
This development was confirmed in a statement on Wednesday, September 8. The issue is with an alloy that forms part of magnets in the fighter jet's turbomachine pumps. This turbomachine does not come from Lockheed Martin, the producer of the aircraft, but from Honeywell, another defense manufacturer.
Honeywell became aware of this issue last month, after one of its suppliers informed the company that it was sourcing alloy from China. The metal was magnetized in the US, however.
The US Defense Department has temporarily halted deliveries of the F-35 fifth-generation fighter jet after it was discovered that a component is manufactured using materials from China, according to a report https://t.co/doNmWkQmMg pic.twitter.com/vBs6Tvx2eO

— ANADOLU AGENCY (@anadoluagency) September 8, 2022
The decision to suspend deliveries of the F-35 was made out of an "abundance of caution," according to a statement made by F-35 Joint Program Office spokesperson Russell Goemaere and reported by The Hill. He added that the Chinese-made part is not capable of transmitting sensitive information, and this issue will not affect planes already in use.
While the pause is in place, officials are planning to investigate whether or not the metal is in compliance with US regulations.
Copyright 2022, RepublicanReport.org