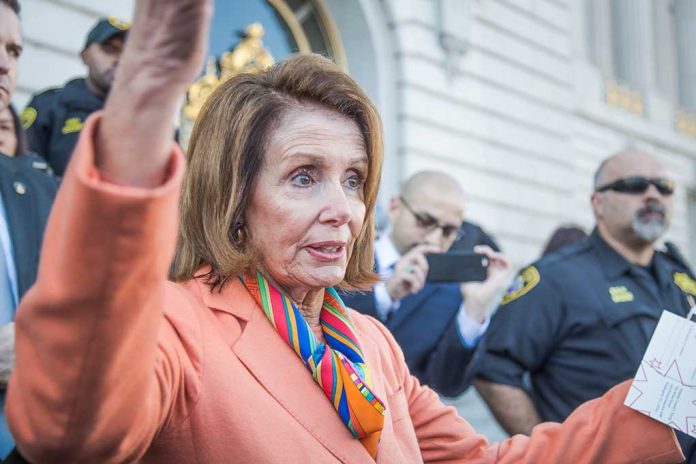 (RepublicanReport.org) – The infrastructure plan saga has been playing out for months now. The most significant roadblock came earlier this month when moderate House Democrats threatened not to vote on a budget resolution until the chamber passed an infrastructure bill. It now looks as though the House may have cleared the hurdle.
On Tuesday, August 24, the House voted to pass the budget resolution, worth $3.5 trillion, and approve the smaller infrastructure bill, worth $1 trillion. House Speaker Nancy Pelosi (D-CA) has committed to advancing the smaller bill on or before September 27. The vote means Democrats are now free to write and pass a $3.5-trillion spending package without input from the GOP.
This outcome was reportedly the result of private negotiations between Pelosi and Rep. Josh Gottheimer (D-NJ), the leader of the protesting Democrats. Pelosi strongly supports the passage of the $3.5-trillion budget plan.
Unsurprisingly, many Republicans are unhappy with this state of affairs. Rep. Marjorie Taylor Greene (R-GA) called it a "communist plan" and alleged it would leave the US more vulnerable to threats from China.
Nancy Pelosi brought us back to pass the Green New Deal disguised as a $1.2 trillion "infrastructure" spending spree & a $3.5 trillion budget.

I'll be voting NO on this communist plan that will put America on its knees to China.

Every Republican should join me and a STOP it. pic.twitter.com/gDuRJR8ZJO

— Rep. Marjorie Taylor Greene🇺🇸 (@RepMTG) August 23, 2021
So, for better or worse, it appears America is getting closer to the large-scale infrastructure spending package President Joe Biden has been so keen to pass since he came to power. Will the project be a boost for the American economy or just another wasteful spending mess?
Copyright 2021, RepublicanReport.org