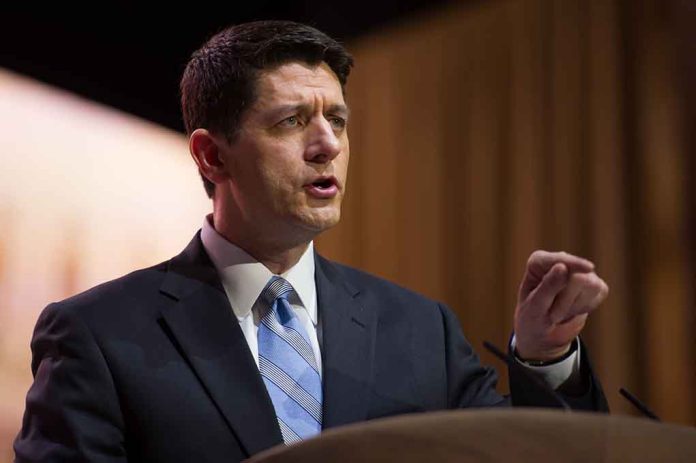 Paul Ryan Calls Donald Trump a "Drag" on GOP
(RepublicanReport.org) – By now, it's clear that the midterm elections did not go the way the GOP would have liked. Many Conservatives have started finger-pointing in the wake of the disappointing results, and former President Donald Trump has borne the brunt of this. Former House Speaker Paul Ryan is the latest high-profile GOP figure to have a pop at Trump.
Ryan, who has had a rocky relationship with the former president in the past, gave an interview with local news station WISN 12 in Janesville, Wisconsin, on Wednesday, November 9. He accused the former president of leaving the United States with a "Trump hangover" and stated his presence in the electoral picture had caused a "drag" on the Republican Party's ticket.
Paul Ryan blames disappointing GOP election results on 'Trump hangover' https://t.co/mSfAMUXLmH

— Fox News (@FoxNews) November 10, 2022
Ryan also stated he was happy that Florida Governor Ron DeSantis (R) had prevailed in his re-election battle against Democratic challenger Charlie Crist. The former Speaker then said he did not want to see Donald Trump run for the Republican presidential nomination again, as the party's chances of success would be better with "a nominee not named Trump."
Do you think Paul Ryan's statements about former President Trump are justified, or are they simply a product of the two men's mutual dislike and rivalry?
Copyright 2022, RepublicanReport.org