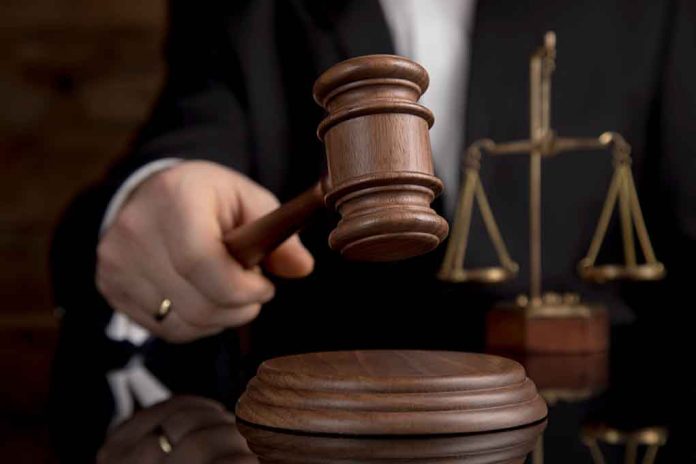 Nancy Pelosi's Husband LEARNS His Fate – But Is It Fair?
(RepublicanReport.org) – The husband of the Speaker of the House, Nancy Pelosi (D-CA) has just been sentenced to five days in jail and three years probation for a DUI offense. Paul Pelosi pleaded guilty on Tuesday, after initially denying the charge. However, he won't actually spend any more time in jail and hasn't even been banned from driving.
Paul Pelosi, the husband of U.S. House Speaker Nancy Pelosi, pleaded guilty Tuesday to misdemeanor driving under the influence charges. He was sentenced to five days in jail and three years of probation. https://t.co/wdQz8wbbk7

— The Associated Press (@AP) August 23, 2022
Late on May 28, Napa County police were called to the scene of a traffic accident. When they arrived they found two damaged vehicles, a Jeep and a Porsche sports car. The Porsche was driven by Pelosi's 82-year-old husband, Paul. Police video from the scene shows officers speaking with him and having him perform sobriety tests. He admitted to cops he'd been drinking, and two hours after the accident, a blood test showed he was still over the legal limit.
At his August 3 arraignment hearing, Pelosi pleaded not guilty to driving under the influence, but when the case went to trial on August 23, he changed his mind and entered a guilty plea. Shortly after the plea, police released the videos and photos from after the crash. The Speaker's spouse was sentenced to five days in jail, but he had already served two days and received conduct credit for an two additional days, according to AP News. County Judge Joseph Solga said Tuesday that he would spend the last day in the court's work program instead of heading back behind bars. However, he will spend three years on probation and three months in a drinking driver course. He also reportedly has to pay fines and fit an ignition interlock to his car to use for a year.
Do you think Pelosi received a fair punishment for his DUI?
Copyright 2022, RepublicanReport.org