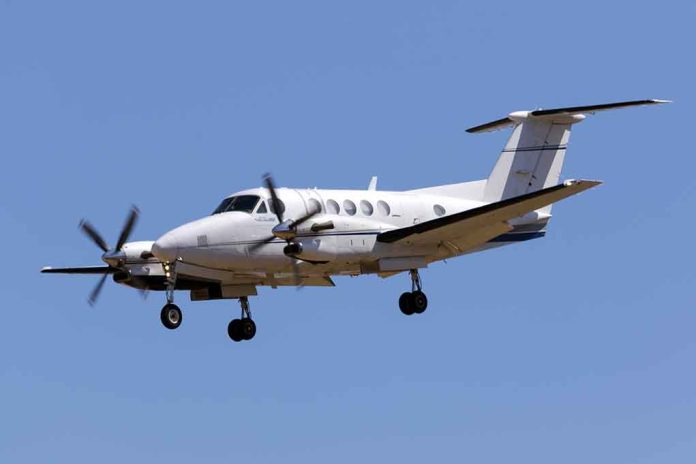 Passenger Plane Crashes Into Car Dealership
(RepublicanReport.org) – Statistically, flying is the safest means of getting from one place to another. Sadly, however, accidents still happen, and they're generally deadly on a large scale when they do occur. Two people lost their lives following a plane crash in Ohio on the morning of Tuesday, October 18.
The incident occurred in the small city of Marietta, on the border of Ohio and West Virginia. Timothy F. Gifford (49) and Eric S. Seevers (45) both died when the plane they were traveling in crashed into a car dealership. It's not clear at this time whether Seevers or Gifford was piloting when the crash occurred.
The aircraft the two men were traveling in was a 1974 Beechcraft King Air E90, and had the capacity to carry 10 individuals. But, authorities are confident they were the only two people on board when the plane crashed. No one on the ground was injured, although a number of nearby vehicles did sustain damage.
Video shows the scene of a reported plane crash early Tuesday morning in Marietta, Ohio.

STORY: https://t.co/fqo9Hd2wiy pic.twitter.com/BlMzl6TyxJ

— Eyewitness News (@wchs8fox11) October 18, 2022
There were traffic delays following the impact on the road where the accident took place. Onlookers claimed the aircraft flipped a number of times as it was on its way toward earth. Police are investigating the cause of the crash, but have not shared any suspected reason at this time.
Copyright 2022, RepublicanReport.org