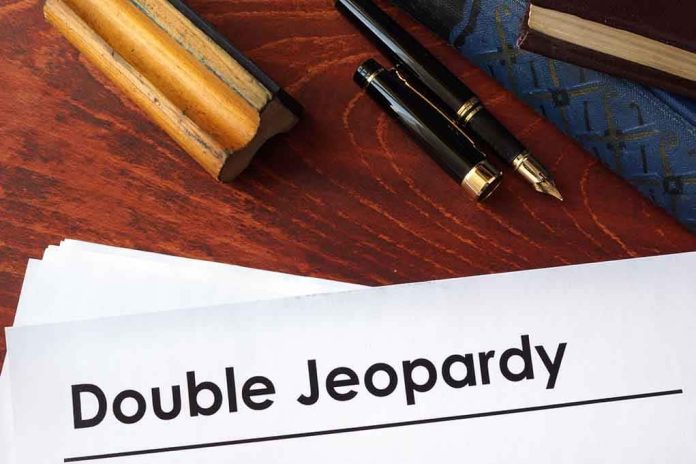 (RepublicanReport.org) – In January 2020, former Governor of Kentucky Matt Bevin (R) attracted a lot of negative attention over a number of pardons he made before leaving office. State lawmakers from both major political parties called for a review of the pardons after it emerged many of the criminals who benefited from them had political connections. Now, one of the men who walked free is set to return to prison.
A court convicted Patrick Baker of murder in 2014 in connection to a drug robbery killing. He remained behind bars until 2019 when then-Governor Bevin pardoned him. It later emerged Baker's family had political ties to the governor and had organized a fundraiser for him.
Federal authorities instigated a new criminal case against Baker in May 2021, leading to a conviction in August. On Tuesday, January 18, the US District Court in London, Kentucky, sentenced Baker to 42 years in prison, crediting him 30 months for the time he had already served.
A Kentucky man has been sentenced to 42 years in prison on federal charges for the same murder for which the state's former governor had pardoned him in 2019. Patrick Baker was put on trial for a second time under the dual sovereignty doctrine. https://t.co/cZXBx2mxiH

— The New York Times (@nytimes) January 19, 2022
Double jeopardy rules usually protect defendants from prosecution in relation to being charged for the same crime more than once. However, the dual sovereignty doctrine allows federal prosecutors to go after defendants even if state authorities have already tried them on charges related to the same actions.
Copyright 2022, RepublicanReport.org