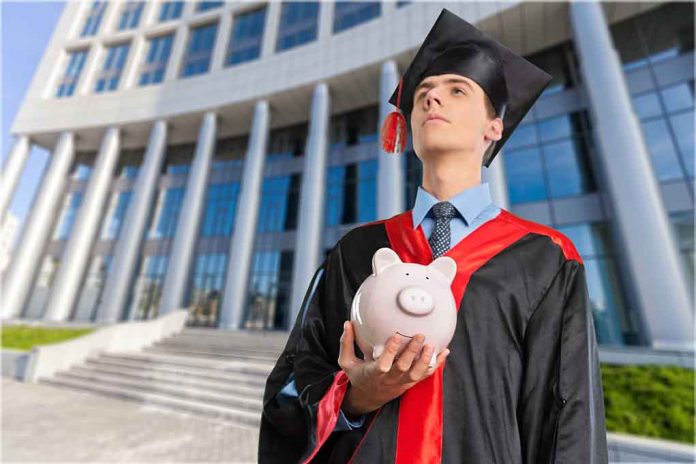 U.S. Announces DEBT Cancellation – Over 500,000 People Impacted
(RepublicanReport.org) – Democrats have pushed hard for student loan debt forgiveness since President Joe Biden took office. He has repeatedly said it's not something he can do entirely on his own. Now, the administration has taken a big step to provide relief to thousands of Americans.
On Wednesday, June 1, the Department of Education announced it'll forgive the debt of more than half a million borrowers who were defrauded by Corinthian Colleges. The chain of colleges closed in 2015 after the government cut off for-profit schools from accessing federal money. Those who still have balances on their debt will receive refunds, but the ones who already paid them off won't receive any money back. This move will erase an estimated $5.8 billion.
Breaking: ED will cancel $5.8 billion in federal student loans for 560,000 borrowers who attended Corinthian Colleges – the largest single loan discharge ED has made in history. https://t.co/gpYgv6Tu9W

Here's a timeline of how this discharge came about: [ 🧵 ⬇️ ] pic.twitter.com/lnq4WxaHTC

— U.S. Department of Education (@usedgov) June 1, 2022
In 2013, Vice President Kamala Harris sued Corinthian Colleges when she was the attorney general of California. She accused the for-profit company of "predatory" advertising practices that misled students and left them saddled with thousands of dollars in student loan debt. Recruiters targeted those living below the poverty line, single parents, veterans, and other vulnerable people. The recent decision finally closes the chapter on that book.
Harris spoke at an event on June 2 at the Department of Education where she said some of the school's degrees "were so worthless that they didn't help a single student get a job."
The move by the administration is the largest ever discharge of student debt, according to the ED press release.
Copyright 2022, RepublicanReport.org