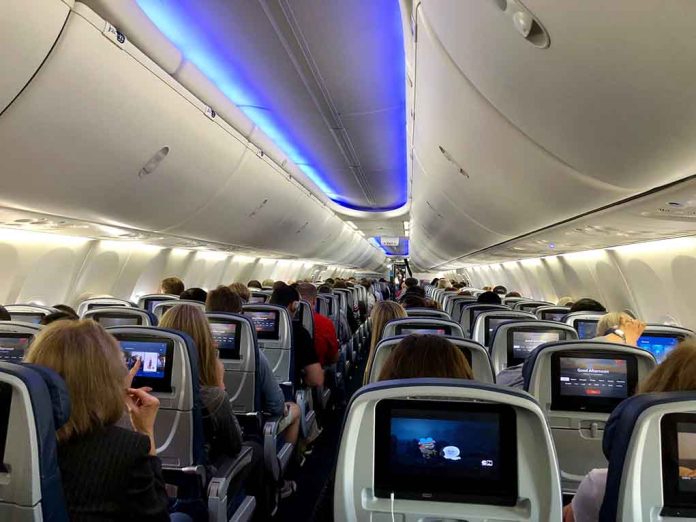 Airborne THEFT Reported – Plane Passenger Arrested!
(RepublicanReport.org) – With tight security and a large law enforcement presence, airports are not ideal hunting grounds for criminals these days. However, unlawful acts do still take place on planes and in terminals. One man from Argentina is currently behind bars in Miami, Florida, after he was allegedly caught stealing from his fellow passengers.
Diego Sebastian Radio (29) was traveling from Argentina to the US aboard an American Airlines flight on Tuesday, July 5. According to the authorities, the cabin crew noticed him walking up and down the aisle of the plane and sitting in seats other than his own several times.
The plane's staff asked another passenger to check her belongings. She discovered she was missing over $10,000 in cash, as well as a small quantity of Argentine pesos. Another woman traveling on the flight checked her belongings as well, realizing she had lost sums of both US dollars and Argentine pesos, as well as two credit cards.
Man stole over $10,000 during an American Airlines flight destined to Miami, feds say https://t.co/3EHgS7lRxa by @Omar_fromPR via @MiamiHerald

— Omar Rodríguez Ortiz (@Omar_fromPR) July 8, 2022
Officers with Customs and Border Protection (CBP) reportedly inspected the suspect when he disembarked from the plane and found he had the missing credit cards, as well as an amount of cash roughly matching that which the women had lost. The Argentine reportedly admitted to committing these crimes to police in a recorded conversation.
Copyright 2022, RepublicanReport.org