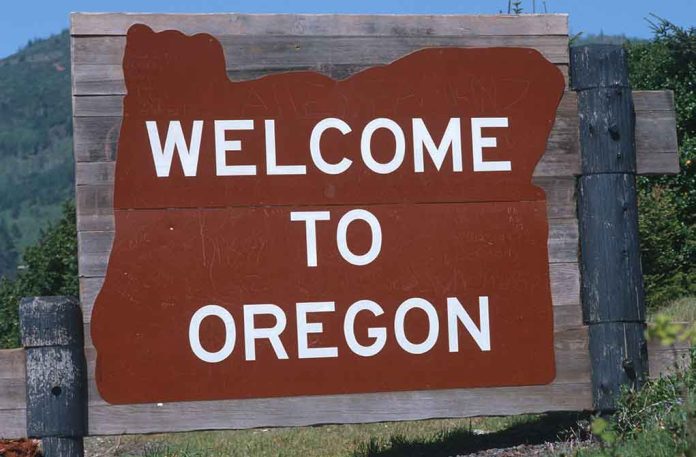 (RepublicanReport.org) – Psilocybin is a psychedelic compound naturally occurring in certain types of mushrooms, which are sometimes called "magic mushrooms" because of their psychoactive properties. It has shown promise as a treatment for a variety of mental health issues, including depression, anxiety, and addiction, as well as physical problems like migraines. While experts warn more research is necessary before they'll be able to widely recommend psilocybin as medicine, advocates believe there is huge potential in the area. Oregon just became the first state in the US to allow the adult use of psilocybin.
The legislative change came into effect at the start of 2023, but Oregon voters had passed it two years earlier. Policymakers spent the intervening time trying to put together an acceptable framework of rules around the newly legalized compound.
It should be noted that "adult use" rules allow drug users to purchase and consume drugs for any reason, including recreation. This puts them at odds with "medical use" rules, which require drugs to be used for a health-related reason and usually impose a need for a prescription prior to the sale of a given substance.
However, there will be some restrictions. Despite allowing retail sales of cannabis, Oregon policymakers are not going to take the same step with magic mushrooms. Instead, the state will require a business seeking to sell psilocybin products only through a licensed service center, and users will have to consume the products while at these outlets. Attending a session at one of these centers could cost hundreds of dollars, or more.
Unlike cannabis, which can be sold at dispensaries, Oregon will not allow the retail sale of psilocybin; consumption must take place at a licensed service center. A single session is likely to cost hundreds, if not thousands of dollars.https://t.co/uA1S9khnRX

— kikiallus (@kikiallus) January 3, 2023
Do you agree with the rule change that has just come into effect in Oregon? If not, are you concerned about other changes in drug policy that might come in its wake?
Copyright 2023, RepublicanReport.org