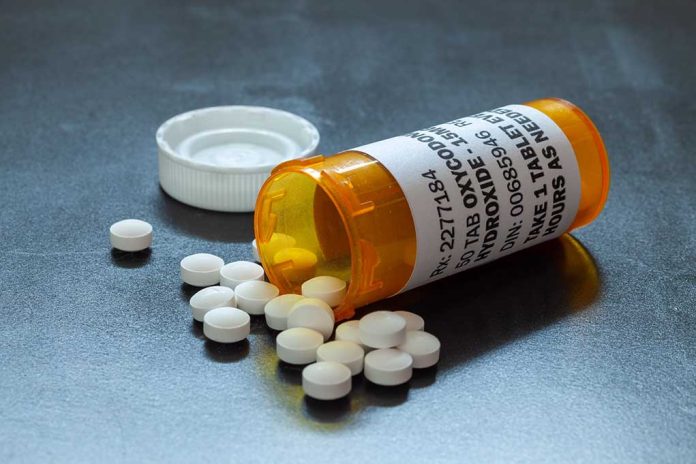 CVS and Walmart Agree to Massive Payout Over Opioid Crisis
(RepublicanReport.org) – The opioid epidemic in the United States has been ongoing since the 1990s, with experts pointing to a rise in prescriptions for opioid-based painkillers as one of the major culprits. There have been thousands of lawsuits against manufacturers and distributors of these drugs over the years. CVS and Walmart have just agreed to a major financial settlement of claims against them for their alleged role in facilitating the epidemic in the state of West Virginia.
State Attorney General Patrick Morrisey (R) announced the two firms had agreed to part with $147 million between them on Tuesday, September 20. The companies settled because they were accused of playing a role in oversupplying opioids, which, the authorities claim, has contributed to the massive number of drug overdose deaths in West Virginia. The state also took issue with the financial costs associated with the epidemic, including those related to replacement drugs like naloxone, medical costs, and insurance expenses.
Following this outcome, the state of West Virginia has now secured a total of $875 million from various opioid lawsuits, according to the Associated Press. AG Morrisey claimed in a news conference that this is the "highest per-capita settlement" figure of any state in the nation.
West Virginia reaches $147 million opioid settlement with CVS, Walmart https://t.co/KtcTXZX3DS pic.twitter.com/ncsfdKNbmC

— The Hill (@thehill) September 20, 2022
Do you think this outcome was fair? Might other states see settlements like this in the coming years?
Copyright 2022, RepublicanReport.org