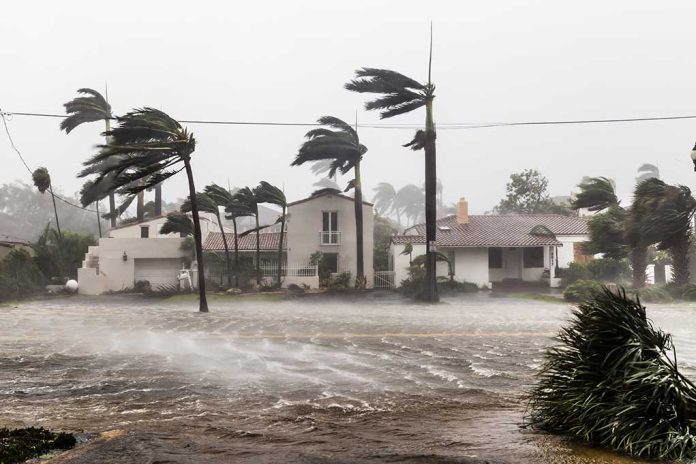 Elderly Democrat Tells Why He's Voting Ron DeSantis
(RepublicanReport.org) – Arcadia, Florida sits about 25 miles from Port Charlotte, the coastal community just north of ground zero for Hurricane Ian's landfall. As the giant storm moved through, the Peace River, already sitting near flood levels, swelled over its banks and poured into the town. After days without power and living in survival mode, one resident — who claims he's a Democrat — had only one man to thank: Governor Ron DeSantis (R-FL).
Life long Democrat praises Ron DeSantis for getting gas to Arcadia and says, "I'm voting for DeSantis and I'm a Democrat" pic.twitter.com/t33X8XXYQD

— 3sidedstory 🇺🇲 (@3sidedstory) October 3, 2022
Arcadia ran out of gas, according to the elderly gentleman, and the governor made sure they got some. The storm survivor was so thrilled, he says he's voting for DeSantis despite being his political nemesis.
DeSantis is ahead in the polls with hopes of a nice bump over his response to Ian. The exposure could help his standings as a national figure. While former President Donald Trump still hasn't said whether he plans to run for President in 2024, the governor could be gaining positive recognition from independents who might usually only see partisan politics from DeSantis, whereas his response to a major weather catastrophe shows his abilities as a leader.
Back in Arcadia, a town of only about 8,000 people, more than 30% of whom live in poverty, every little bit of help counts. Little things like enough gas to fire up a generator really make a difference. Sometimes, actions really do speak louder than words.
Copyright 2022, RepublicanReport.org