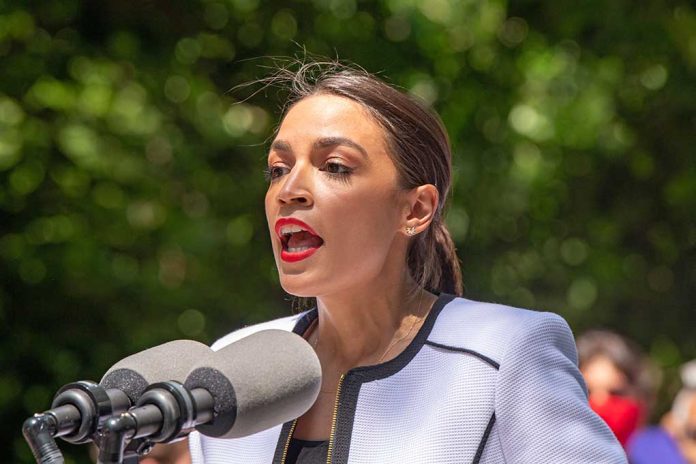 (RepublicanReport.org) – Representative Alexandria Ocasio-Cortez (D-NY) has become known to let her emotions get the best of her. She has strong feelings on specific topics and has no issue voicing her opinion. AOC most recently unleashed on "Libs of TikTok," a Right-wing social media account that exposes the Left, for showing the world that Boston Children's Hospital performs transgender surgeries on youth under 18.
The congresswoman's rant came during a recent House Oversight Committee hearing on Twitter allegedly censoring the story about Hunter Biden's laptop ahead of the 2020 election. AOC briefly touched on the laptop story and Twitter's apparent censorship, declaring the New York Post didn't get all the facts before attempting to run with the story.
The Democrat eventually found herself addressing "Libs of TikTok." The congresswoman asked Yoel Roth, Twitter's former head of censorship, if he'd ever heard of the account. Mr. Roth noted that, yes, he was familiar with it.
The New York Democrat then asked the former censorship chief if he knew that "Libs of TikTok" was posting "false information" regarding the Boston Children's Hospital providing children with hysterectomies. Roth mentioned he was aware of the post, prompting AOC to follow up with a question on whether or not he knew it spread to other Right-wing accounts. Again, the former censorship head responded in the affirmative.
Ocasio-Cortez then attempted to draw a line between "Libs of TikTok" and a bomb threat against the hospital, noting the account was still active on Twitter. Roth agreed with AOC and noted the Twitter account was still "regrettably" active.
"Libs of TikTok" took no time in responding to the Democrat's attack, reminding her what defamation was. The account caption a screenshot of the definition with "important message for @AOC."
Important message for @AOC: pic.twitter.com/88iy8JFk9S

— Libs of TikTok (@libsoftiktok) February 8, 2023
Others on Twitter rallied with the Right-wing account, criticizing and mocking the congresswoman. One even posted a screenshot of the hospital declaring hysterectomies were available for children that met certain criteria.
Copyright 2023, RepublicanReport.org